Pets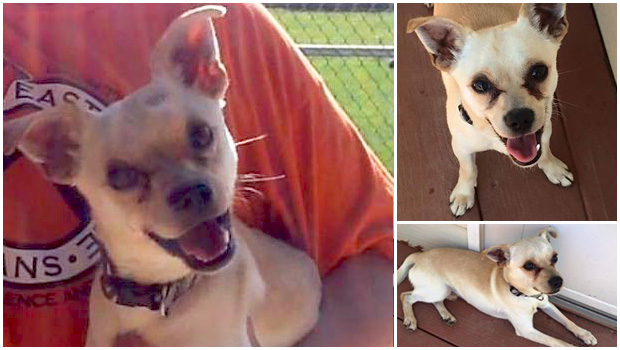 Published on August 18th, 2015 | by Noah's Hope -- Barbara Gross
0
Pet of the Week – Queso – ADOPTED!
Queso is a Chihuahua mix, about 18 months old. He's a little guy weighing just under 10 pounds, but he thinks he's a Big Cheese (we should have named him Queso Grande). He has enormous energy and a big personality. He loves to go for walks and play tug-of-war and fetch with his toys. Queso is very dog friendly, but no cats. He he loves to chase the cats in his foster home.
Queso is quite talented at climbing and will need close supervision outside until he learns to stay in the yard. His foster mom says he would do best in a home with older kids because he sometimes has a Chihuahua protective personality.
He is house trained, but has an occasional accident. With consistency and patience, he can learn to be 100%. He will greet you enthusiastically when you come home, and he also loves to sit on a warm lap and cuddle on the couch.
Queso is neutered, micro chipped, and up to date on his shots. His adoption fee is $135. You can apply to adopt him at our website, or call Deanna at 712-253-8394.
https://www.facebook.com/NoahsHopeAnimalRescue
Noah's Hope Animal Rescue is an all-volunteer, 501(c)3 nonprofit corporation. We rescue the underdogs: the old, the sick and injured, the used-up by breeders, the forsaken and misunderstood. We nurse them, bring them back from the brink, and give them another chance. We believe they make the very best pets because somehow, they understand and are grateful.