Pets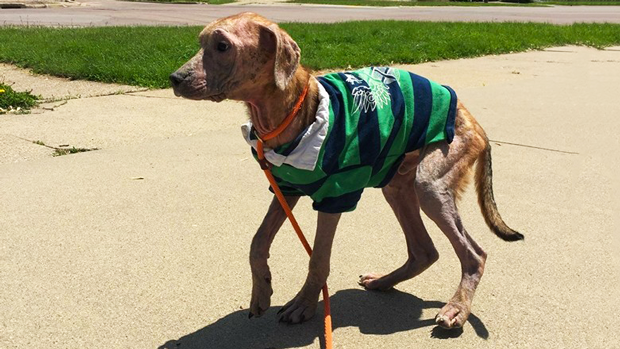 Published on May 21st, 2015 | by Noah's Hope -- Barbara Gross
0
Pet of the Week: Wrinkles
Meet Wrinkles. This 7-month-old boxer-lab mix pup was in such poor health when he arrived at a regional shelter that they knew he had to be moved to a foster-based rescue. They called Noah's Hope. He was within a day of dying from starvation, and he was suffering from a severe case of mange. As usual, we try to make room for the most desperate cases, and one of our fosters stepped up to take this boy.
Wrinkles was transported to Sioux City, and he is now in a loving home, eating good food four times a day, and receiving treatment for his mange. In the few days that he's been here, he has perked up and become livelier. It won't be long before he is healthy again, being the puppy that he was meant to be.
We'll keep you posted on his progress. In a few months, Wrinkles will be ready to make someone a wonderful companion.
https://www.facebook.com/NoahsHopeAnimalRescue
http://www.noahshopeanimalrescue.com
Noah's Hope Animal Rescue is an all-volunteer, 501(c)3 nonprofit corporation. We rescue the underdogs: the old, the sick and injured, the used-up by breeders, the forsaken and misunderstood. We nurse them, bring them back from the brink, and give them another chance. We believe they make the very best pets because somehow, they understand and are grateful.