Pets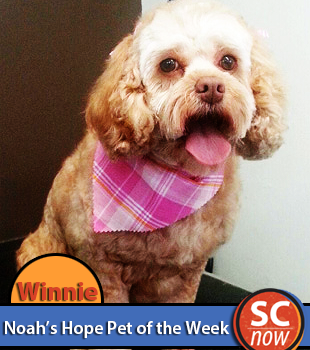 Published on March 28th, 2014 | by Sioux City Now
0
Pet of the Week – Winnie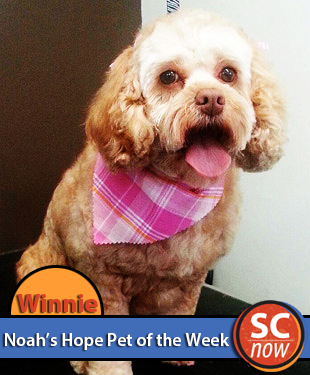 Winnie is a special needs girl. She was born in January of 2007, and since then she has had four different owners – and not because of any bad behavior on her part. Winnie is a sweetheart in every way. She's just had a run of very bad luck.
She had cherry eye as a pup and had to have surgery to correct it. When she was a little over a year old, she was hit by a car and broke her back leg. She had surgery to repair the damage, but now she is having some pain and stiffness in her rear legs. It doesn't slow her down, though. She loves going for walks and maneuvers the steps just fine. She just needs help to get on the couch or bed for the cuddling that she adores. Winnie weighs 25 pounds so her forever owner will need to be able to lift her.
Winnie craves attention and she will pester you until she gets it. She plays with her toys and will play fetch. She would do best in a home with older children and another dog about her size. She should not be in a home that has a lot of stairs, and she will require medication for her back legs the rest of her life.
Winnie is housebroken, spayed, fully vetted, and ready to come home with you – but only if you promise to love her and keep her until death do you part. This precious girl needs her forever home. If you want to adopt Winnie, please call Deanna at 712-253-8394. Or visit our Facebook page or website for more information:
https://www.facebook.com/NoahsHopeAnimalRescue
Noah's Hope Animal Rescue is an all-volunteer, 501(c)3 nonprofit corporation. We rescue the underdogs: the old, the sick and injured, the used-up by breeders, the forsaken and misunderstood. We nurse them, bring them back from the brink, and give them another chance. We believe they make the very best pets because somehow, they understand and are grateful.