Pets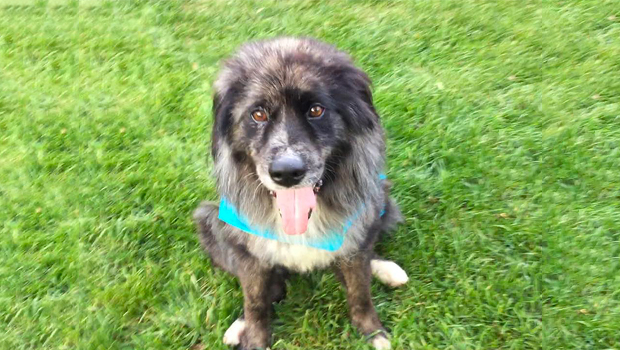 Published on September 17th, 2015 | by Noah's Hope -- Barbara Gross
1
Pet of the Week – Petey – ADOPTED
Life on the end of a short chain, through every kind of weather, is all Petey has known for many years. Until now.
Noah's Hope received a call from a passerby who noticed Petey's living conditions. We sent a volunteer to check out the report. Petey, a 7-year-old Australian Shepherd mix, was indeed tied up outside without any shelter. His coat was matted into dreadlocks and under all that fur he was very thin. At first he appeared to be vicious. He growled and bared his teeth. But after a few visits, he warmed up. He started wagging his tail when the volunteer approached, and when we finally brought him in, he showed us his true personality. He is an absolute love – not a mean bone in his body. He rubs up against people, asking for more affection.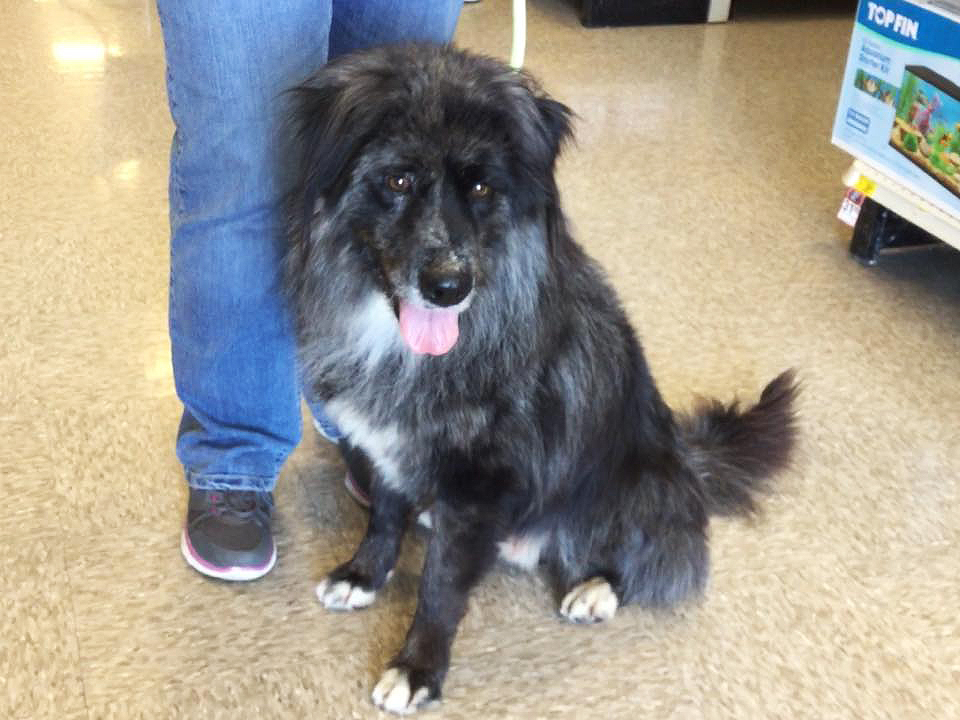 We see this often with mistreated dogs. They become "vicious." Which causes people to keep them tied up. Which causes them to become more "vicious." Is this where the phrase "vicious cycle" got its start? It's all a misunderstanding because most people don't speak dog very well. Petey was only expressing his unhappiness, and now that he's free to be a normal dog, his temperament is calm and sweet with people and other dogs.
Underneath all that matted fur, we also found a bark collar. Not only was Petey expected to endure his life outside in the elements, he was to remain quiet about it.
All that is past for this boy. He's been groomed thanks to Crystal Mayhew, owner of Bark Avenue Grooming and a volunteer for Noah's Hope. She donated the grooming, which took Crystal, Gina, and Brandi five hours to complete. Petey needed two baths with special shampoo to smell good again, and they didn't want to shave him and ruin his beautiful double coat, so the mats had to be painstakingly combed out.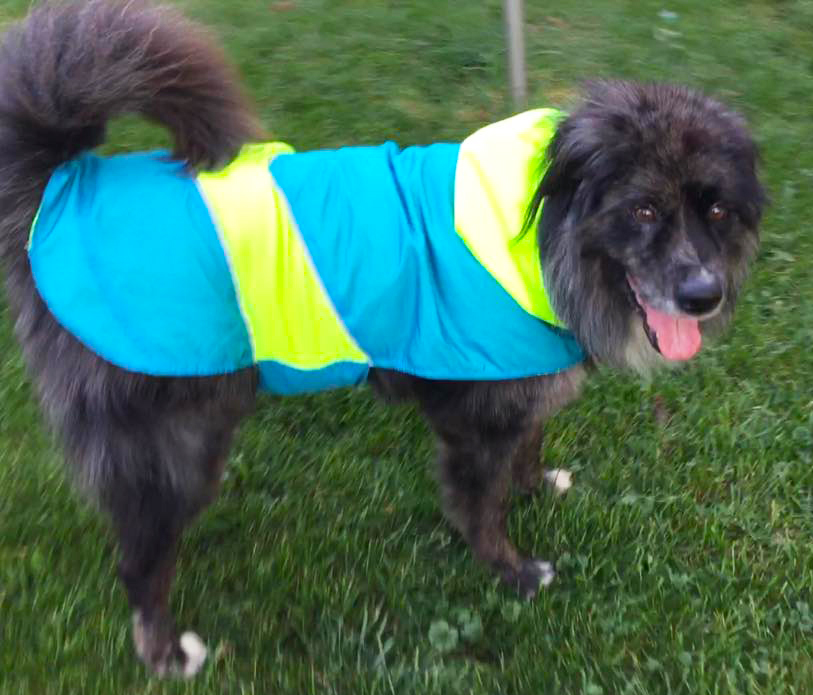 Petey also went to the vet for a complete checkup, shots, a microchip, and a long-overdue neuter surgery. In his foster home, he has finally gobbled enough food to feel like he is no longer starving. His foster mom says he inhaled his food for two days, but is now eating normally. She also reports that Petey jumped on her lap when he heard thunder outside. He is terribly afraid of storms. He must have suffered through every thunderstorm when he was all alone outside.
Petey is ready to go to a loving home. We want to find one that will treat him like a real member of the family. Yours?
Petey's adoption fee is $135. You can apply to adopt this wonderful boy at our website, or call Deanna at 712-253-8394.
https://www.facebook.com/NoahsHopeAnimalRescue
Noah's Hope Animal Rescue is an all-volunteer, 501(c)3 nonprofit corporation. We rescue the underdogs: the old, the sick and injured, the used-up by breeders, the forsaken and misunderstood. We nurse them, bring them back from the brink, and give them another chance. We believe they make the very best pets because somehow, they understand and are grateful.