Community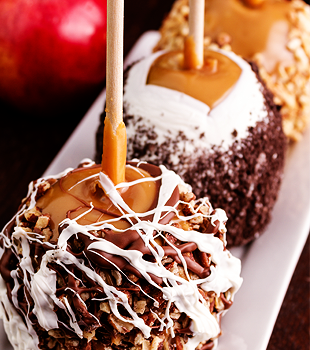 Published on January 28th, 2014 | by Nakia Tyler
0
This Week: Women of Excellence, Siouxland Humane Society apples, and Base3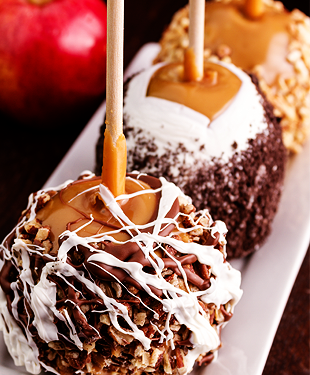 There are few things in life as satisfying as supporting a good cause, and this week, Sioux City has a few different options for you to consider.
Nominate an excellent woman
Do you know an awesome woman who is making a difference in her community and deserves some recognition? Women Aware is now taking nominations for their annual Women of Excellence Awards, which will take place on March 25th. You can send in your nominations until March 4th. The cost to nominate is $50. For more information, please visit the Women Aware website (and keep checking back, because it looks like they're getting a new one soon!).
Get your apples while you still can!
It's time for one of our favorite Sioux City traditions – the Siouxland Humane Society's gourmet candy apple sale! Every year around this time, the organization sells the handmade apples, and all proceeds benefit the homeless animals at their shelter. The large, tart apples are wrapped in caramel, then dipped in milk chocolate and drizzled with white chocolate. Finally, the apples are sprinkled with crushed toffee candy and wrapped attractively with cellophane and ribbon for your gift giving. They make the perfect Valentines Day gift for your loved one, co-worker, friend or neighbor…or yourself! Cost is $15. Orders are due on or before Thursday, February 6, 2014, but you may want to pre-order, as they sell out every year. You can use the order form in their newsletter or call in your order to 712-252-2614, ext. 7. They are also looking for volunteers to help make the delicious apples.
Be a hero by donating blood
The Lifeserve Blood Center is having a blood drive this Friday, January 31st at Mercy Hospital (801 5th St.). The drive will go from 10 a.m. until 1 p.m.
Take part in an evening of entrepreneurship
Sioux City mobile app company, RXA Technology, will host Base3 a one-night entrepreneurial speaking event on Thursday, January 30th on the 8th floor of the Ho Chuck Centre (600 4th St.). The evening starts at 5 p.m. and includes Biz Brew – an entrepreneurial networking event sponsored by Startup Sioux City – followed by three speakers on the topics of social media, internet commerce, and entrepreneurship. The event is free, however tickets need to be reserved. For more information, please visit the RXA Technology website.
What are your favorite causes to support? Let us know in the comments below!
Have a story idea or column idea you'd like to share? Let us know!