Community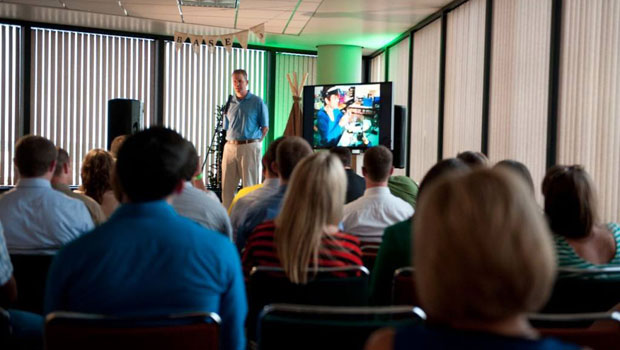 Published on January 27th, 2016 | by Sioux City Now
0
Entrepreneurial speaking event Base 3 returns this week
Flyover Technology is proud to announce Base 3 – a one-night entrepreneurial speaking event featuring Tito Hamze, Video Editor/Shooter at TechCrunch and President/Executive Producer at Sunol Group Media; Stacy Carlson COO of SitStay.com and CEO of Gotta Pixel, LLC.; and Joshua McNary Entrepreneur, Marketing Technologist, and founder of McNary Marketing & Design LLC.
The topic of the talks will consist of entrepreneurship, innovation and community building. Base 3 will take place on January 28th, 2016 in the Ho Chunk Centre 8th floor and will kick off with a Biz Brew, an informal gathering aimed at promoting new and emerging businesses in Sioux City.
Tickets are free, but limited, and available at flyovertechnology.com/base3.
Base 3 is produced by Flyover Technology. Flyover Technology aims to help their clients businesses takeoff by using their formula of design, technology, and experience to build meaningful apps and websites.
Base 3 is sponsored by the City of Sioux City, Iowa's West Coast Initiative, Siouxland Chamber of Commerce, The Siouxland Initiative, Iowa SBDC, WITCC, SEDC, Downtown Partners, Sioux City Ford Lincoln, Baird Private Wealth Management , Silicon Prairie News, and BrownBox.com.
Speakers Bios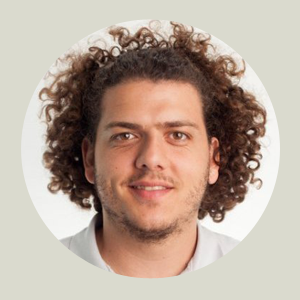 Tito Hamze
Tito Hamze is currently a Producer/Shooter/Editor/ at TechCrunch a Startup and Tech Publication where he has his own app review show and has created 100's of pieces of video with an amazing team. He is also the CEO at Sunol Group Media a company that creates a ton of media for companies and startups from server enterprise based videos to new up and coming app videos. He also dabbles a bit in his own startups like footagecollective.com and swiftdecks.com and a couple others ideas he's still experimenting with. The company he finds most rewarding and proud to keep with is his wife and 8 month old daughter. Yeah They're awesome!
---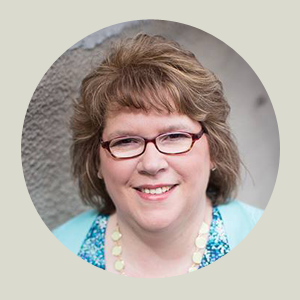 Stacy Carlson
Stacy Carlson is the COO of SitStay.com and CEO of Gotta Pixel, LLC. Before launching Gotta Pixel, she was the Lead Development Engineer for a graphical software application, Micrografx Picture Publisher. She is passionate about paying it forward and mentoring others using the information that she has learned over the last 20 years. She is on the Southeast Community College Entrepreneurship Center Advisory Board and mentors to companies who are in the SCC Incubator program.
Stacy and her husband Eric moved back to Nebraska in 2002 to be closer to family as they raised their two children.
---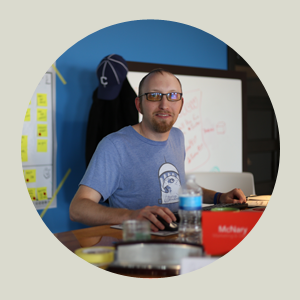 Joshua McNary
Joshua McNary is a Marketing Technologist with business, marketing, and tech aptitudes. He works on many types of projects, often centered around navigating the busy marketing/sales tech and software world we live in. He also has been part of the Cedar Rapids entrepreneurial community since "the beginning" back after the flood of 2008. He serves as a mentor to the Iowa Startup Accelerator and is a Vault Coworking Community Council Member.
---
Base 3 is produced by: