Community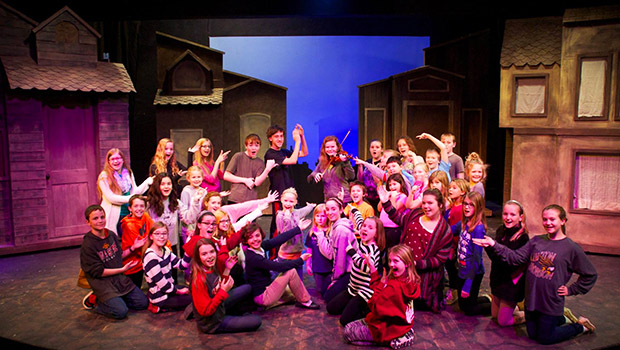 Published on January 19th, 2016 | by Sioux City Now
0
Week Ahead: Fiddlers, Cowboys, and Anglers
Rawhide Bull Riding Challenge
The Rawhide Bull Riding Challenge returns to the Tyson Event Center on Friday and Saturday nights at 7:30pm. Don't miss the action-packed battle of the bulls when the toughest cowboys in the U.S. fight to the finish! Get a group together and grab your tickets today.
KOOL Outdoor Show & The River City Angler's Swap Meet
Head down to the Sioux City Convention Center this weekend for the KOOL Outdoor Show & The River City Angler's Swap Meet, it's two shows in one! TWO SHOWS IN ONE! There will be boats, RV's, golf carts, tackle and a whole lot more. Grab your tickets today. Show times are Saturday from 9am to 5pm and Sunday from 11am to 4pm.
Fiddler on the Roof Jr.
Lamb Theatre opens the youth musical, Fiddler on the Roof Jr., this Saturday. Fiddler on the Roof Jr. is a great introduction to the world of musical theatre for young theatre-goers, tackling the universal theme of tradition in ways that reach across barriers of race, class, nationality, and religion. Shows this week are Saturday and Sunday at 2pm.
Mrs. Begley and the Boys
Mrs. Begley and the Boys is a South Dakota rock band. They play a wide variety of music choosing songs to make you smile, shout, dance, dream, and cry. Check them out at Doxx Warehouse Bar on Saturday night at 9pm to hear some of your favorite hits for a wide variety of artists.
Charles Kelley
Charles Kelley, part of the GRAMMY award-winning trio Lady Antebellum, explores new territory with a raw sound that pushes his vocals into a lower, grittier key than what listeners have been hearing from him in a group setting. Kelley is bringing his solo performance to the Hard Rock's Anthem stage on Sunday night. Don't miss your chance to see this country star live. Show starts at 8pm.