Food & Drink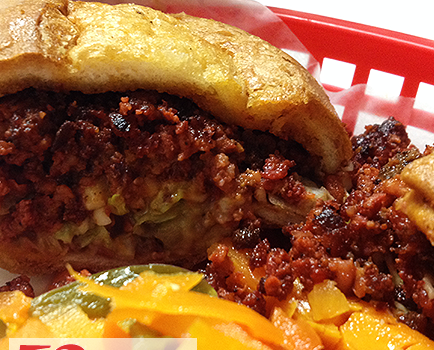 Published on April 15th, 2014 | by Sioux City Now
0
52 Sandwiches: Chorizo Torta ups ante for local grub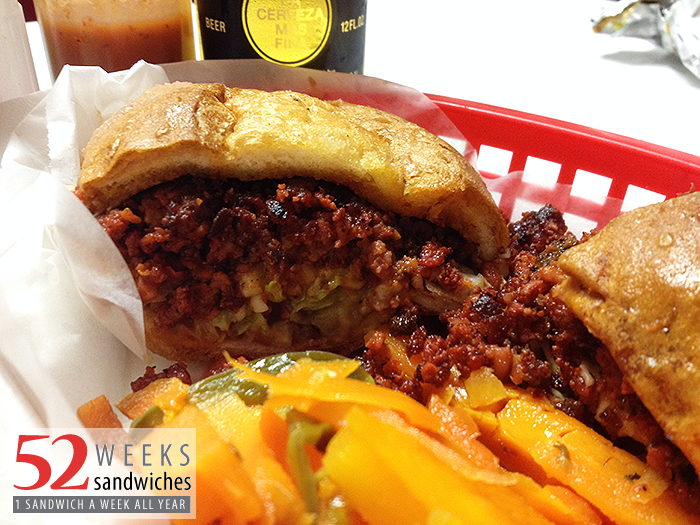 It's easy to get trippy over tortas.
After all, what isn't there to love about flavorful meats, avocado and spicy salsa crammed into an oblong, crusty roll called a bolillo?
But to be honest, the word "torta" is common in many different cuisines.
In several Latin American countries, torta is used to describe a holiday or a birthday cake. Likewise, the German torte and the French tarte are names given to traditionally sweet desserts.
Yet the Mexican torta is meant to be savory.
Served on a grilled sandwich roll, these munchable masterpieces are a mainstay for south-of-the-border food carts vendors.
In Sioux City, the best place to find these portable sandwiches is at La Juanita, 1316 Pierce Street.
Though the popular Mexican restaurant owned by Christina Bautista is probably better known for its tacos and burritos, La Juanita's tortas are, in our opinion, the best thing on the menu.
La Juanita kitchen craftspeople will fill the torta with your choice of meats before plopping on a load of avocado, poblano and tomato. Served fresh off a grill, this is truly the sandwich equivalent of crack on a crusty roll
In our case, we traditionally get tortas with La Juanita's flavorful and greasy pork chorizo, upping the sandwich ante to psychedelic levels.
Wanna sandwich to go with that Grateful Dead eight-track you've been saving for a special occasion? Well, La Juanita's chorizo torta will certainly put you into a Jerry Garcia state of mind.
THE DETAILS
What: Chorizo Torta
Where:, La Juanita
Location: 1316 Pierce St., Sioux City