Community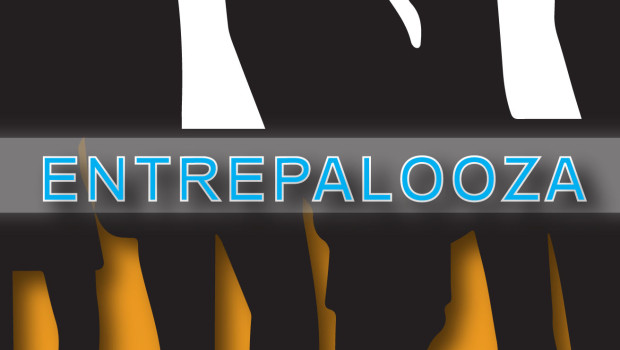 Published on February 21st, 2014 | by Sioux City Now
0
Entrepalooza 2014 Kicks Off Monday
This story brought to you courtesy of StartupSiouxCity.com.
Entrepalooza 2014 is finally here. The week long celebration of the Siouxland entrepreneurial spirit kicks off Monday, February 24, at Briar Cliff University. This year is set to be the best yet with more money available in competitions, more awareness, great speakers, and of course networking over free food and cash bar.  Here's a list of all the events going on next week.
Keynote Speaker Tal Dehtiar, founder of Olibetrè Footwear, kicks the week off Monday, February 24 at 7 p.m. Olibetrè is more than just a shoe or lifestyle brand. He believes that taking the trade model is the way to go for growth in our world. He projects to create 1 million jobs in Africa by 2025 in order to build a thriving economy there. Dehtiar was named one of the International Youth Foundation's Young Social Entrepreneurs and one of Fast Company's Most Creative People in Business. The presentation will be held in the Saint Francis Center (Student Stark Center) at Briar Cliff University, is open to the public, and is a free event to attend. This event was made possible and hosted by Eldon and Regina Roth Center for Entrepreneurship and Enactus at BCU and Siouxland Economic Development Corporation  (SEDC).
Tuesday, February 25, Briar Cliff's Roth Center for Entrepreneurship and Enactus team will host the annual Swimming with the Sharks competition on the BCU campus. 8 entrepreneurs will present to a panel of 8 judges for a chance to win up to $5,400. There is also an addition $1,000 for women's businesses.  The event starts at 7 p.m. and takes place in the St. Francis Center as well. The public is strongly encouraged to attend and cheer on your favorite entrepreneur and startup. Winners will be announced at the end of the competition.
After a few days of speakers and competition, we sit back and socialize. Startup Sioux City's Biz Brew is back on Wednesday, February 26, from 5-7 p.m. Come on down to Vanguarde Art, in downtown Sioux City, for a night of networking, food, and drinks.  Also, Morningside College is hosting Hang with Treps' in conduction with the Biz Brew. Meet some of the entrepreneurs in town and learn all about their great local startups. Vanguarde Arts is located under the parking ramp across from Mercy.
The grand finale… Innovation Market. Innovation Market takes place Thursday, February 27, at 5 p.m. The even returns to the Commerce Building downtown Sioux City for a second year in a row. Entrepreneurs and business leaders are invited to attend to vote for their favorite business ideas and offer their help. Also, listen to great entrepreneurial stories from Cheri Cosgrove and Andy Stoll. Innovation Market is a venue for entrepreneurs to showcase their idea for businesses, events, and non-profits, for a chance at cash prizes and other great benefits.  Innovation Market is brought to you by the Sioux City Growth Organization.