Community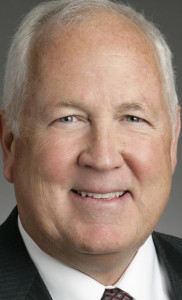 Published on May 1st, 2013 | by Nakia Tyler
0
Lottery CEO Rich to speak at Business for Breakfast
In celebration of National Travel and Tourism week, the Sioux City Orpheum Theatre will host Terry Rich, CEO of the Iowa Lottery, at the semi-annual Business for Breakfast event, which will be held May 7, at 7:30 a.m.
The Business for Breakfast event, which is held twice each year, is aimed at promoting business and economic growth in Siouxland. When the event was last held, in November 2012, nearly 100 entrepreneurs, business owners, community leaders and city officials gathered to discuss a vision of Sioux City's entrepreneurial future.
At next Tuesday's event, Rich, a successful entrepreneur with extensive involvement in the tourism industry, will present a talk entitled, "Innovation Through Creativity." During this talk, Rich will share his thoughts about bridging the gap between having a million dollar idea and taking the necessary risks to execute it.
Prior to his current role as Iowa Lottery CEO, Rich was President and CEO of Rich Heritage Inc., a national marketing and television production company. He has received numerous entrepreneurial and leadership awards in the field of marketing and television production, holds a Bachelor's degree in Speech from Iowa State University, and is a member of the National Speaker's Association.
After a complimentary breakfast, guests will be able to join Rich in a roundtable discussion, during which he will answer specific questions regarding their businesses.
If you would like to attend this event, please RSVP by calling 712-224-5500, or by emailing lbecker@sioux-city.org.