Food & Drink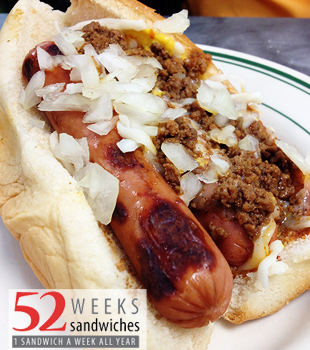 Published on February 26th, 2014 | by Sioux City Now
0
Milwaukee Wiener House's Bow Wow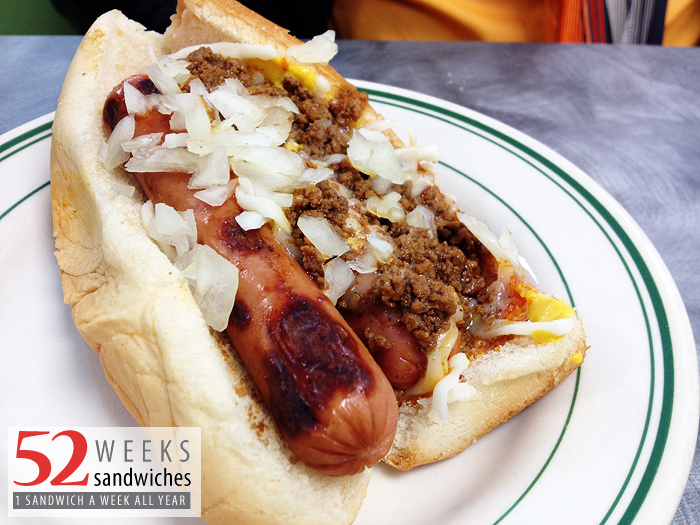 Milwaukee Wiener House, Third and Douglas Street, Sioux City
They say every dog will have its day, but we didn't anticipate a 10 minute wait for our cheesy "Bow Wow."
Well, that's to be expected during the first week of the Milwaukee Wiener House's grand re-opening.
Since 1918, the downtown Sioux City hot doggeria had been slinging chili dogs to a steady group of weenie aficionados.
That is, until Oct. 2, when the restaurant's longtime 309 Pearl Street location was razed to make room for the new Hard Rock Hotel & Casino.
Since then, owners John and Mike Eliades have rebuilt their business one block to the east and, on Feb. 19, the brothers were back in business.
Still, that meant Milwaukee Wiener House fans were without their favorite "Double Dogs" and "Barkers" for more than four months.
So it probably didn't come as much of a surprise that customers, both veterans and newcomers, have been flocking to the brand-spanking new digs of the longtime hot dog emporium.
This is why long lines will be the norm, especially around the noon hour. Nope, this news shouldn't make you howl. The lines move fairly quickly and Milwaukee Wiener House hot doggers are experts at fixing their signature weenies, burgers and chili at a lightening pace.
And how was our food? Absolutely delicious!
Among the dogs we ordered were the "Bow Wow" with the works (hot-off-the-grill wiener, chili, onions, mustard and cheese) and the "Barker" (hot-off-the-grill wiener, mustard, onions, with a river of stinky sauerkraut). Add a bowl of hearty chili and you have a lunch that will make your tail wag.
Despite its new location, the Milwaukee Wiener House remains a place where time forgot.
The small menu has remained static for years and framed photos depict many of the Wiener House's formers owners, including Tom and Gus Eliades, the dad and uncle of current owners Mike and Eliades.
Yet old-fashioned doesn't mean outdated and the Milwaukee Wiener House is one restaurant that knows exactly what their customers want.
Is their food fancy? No way. But it's as good today as it was in 1918.
Here's hoping that the next 96 years will be as good for the Milwaukee Wiener House as its first 96 years.