Live Music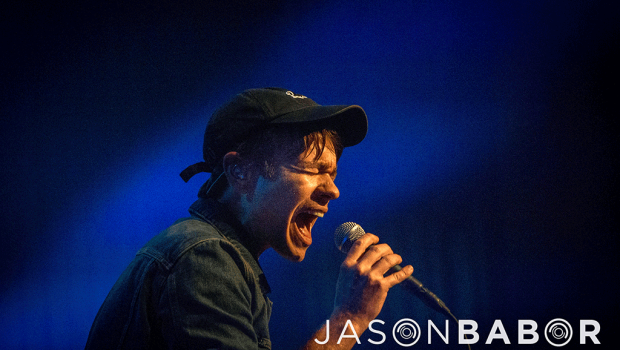 Published on October 6th, 2015 | by Thomas Ritchie
0
Review: Nate Ruess knows how to please a crowd
Nate Ruess knows how to work a crowd, and he drew every "woo" and "I love you" out of the millennial-heavy crowd Monday night at the Orpheum.
Ruess, lead singer for the band Fun, is now touring his solo act as part of the College Consciousness tour, and brought a seven-member entourage to the stage, proving that he's not slowing down at all.
PHOTOS: See 22 awesome photos from the concert
Sure, he played the hits – from Fun, The Format and his new band – and a few retro covers, too. But mainly, he came to get the young crowd excited about music, and he did just that.
Ruess opened with "Great Big Storm" and didn't waste any time working his way up to the edge of the stage where adoring superfans had amassed to wave their hands in the air and sing along to his every note.
The pop single "You Light My Fire" stepped up the energy level and got everyone moving before Ruess started in with the Fun superhit "Carry On." Clearly, the band's hits were a favorite, and Ruess knew it.
With this song, and many others to follow, he stood at the edge of the stage and called on the crowd to sing along. Or course, that was a challenge that few passed up. The hall echoed with a chorus of backup singers most of the evening.
The Fun songs drew huge crowd response from young and old alike, and proved to be as big a draw, if not bigger, than Ruess's solo work.
Before he took the stage, Saint Motel did its duty as opener, ramping up the crowd with a litany of hits. "Daydream/Wetdream/Nightmare," "Ace in the Hole," and "My Type" got fans excited and prepped for a night of fun. Nate Ruess took it from there.
"Now I want to get everyone on their feet dancing cause it's a Monday night," Ruess said as he tore into Prince's "Let's Go Crazy." "I'm just here to help you start your week off right," Ruess said as he finished the song. Later, the band played Elton John's "Rocketman", but it didn't draw near the excitement that the Prince cover did.
Then Ruess, as if a day hadn't passed since he was leading his first indie rock band, The Format, launched into "Oceans." Longtime Ruess fans knew where he was headed, and more than a few of them screamed with delight that he was delving into his early work.
For Ruess fans, versus those who were there to reminisce about Fun, the highlight was likely his piano ballad "Nothing Without Love." While the night was filled with pop-rock favs, Ruess poured himself emotionally out for this one.
One of the more personal moments came when Ruess, who was born in Iowa City, started a conversation with the crowd, saying how excited he was to be an Iowa native. "I've always been very, very proud to be from this state. … I can't help but be obsessed with you. I've almost got a tattoo of Iowa, but I don't have it yet. I'm hoping that my stay here will give me the courage to get it."
It added to the intimacy of his night, and gave the crowd just another reason to adore him. Throughout the evening, in fact, groups of teen girls sitting nearby kept up chants of "I love you" and "We love you Nate."
Ruess then tore into a mix of his own songs and Fun favorites, including "We Are Young" which got everyone on their feet for the rest of the show. He followed with "Harsh Light" and "AhHa" before the lights went down and fans called for an encore they knew was coming.
Ruess didn't disappoint, again giving a nod to the fans. "I'm Nate Ruess and I've had a lovely time with you tonight," he said as the "Some Nights" boomed from the stage. It seemed to be the biggest sing-along of the night.