Community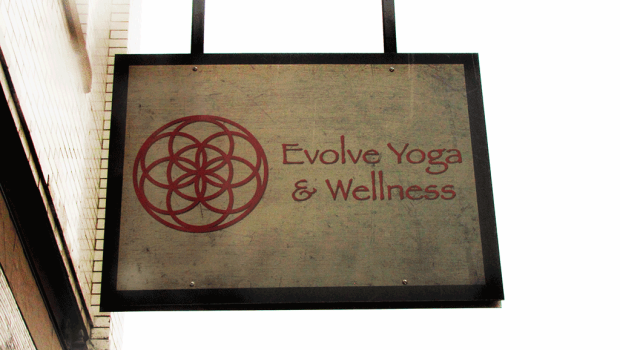 Published on June 24th, 2015 | by Dylan Myers
0
New Evolve Wellness Center promotes holistic health
Last week, Erin Kuehl fulfilled a dream that was years in the making when she opened the doors to the Evolve Wellness Center, located above her downtown Sioux City yoga studio.
"I have always wanted to make my community a better, safer and healthier place for all ages and all abilities and I am blessed to be able to actualize this vision," Kuehl said.
I met her in the entranceway of her yoga studio at 411 Pearl St., to see if I could chat with her about the Wellness Center she had just opened upstairs and to hopefully get a glimpse inside. I must of showed up right after a yoga session because everyone in the entranceway had a huge smile on, was covered in a healthy dose of sweat and smelled of incense.
After introducing myself, Erin happily took me upstairs to show me around the new wellness center. She brought her child up with us, and even some customers, so we could all get a sneak peak. They were still putting on the final touches, but the place looked beautiful and the atmosphere was relaxing.
"I have always wanted to set an example for my children on how to live a healthy lifestyle. It was actually my own health being threatened that inspired me to act and create positive change at the community level," Kuehl said.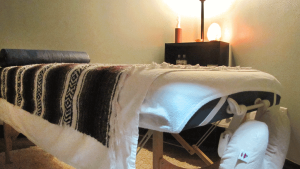 If you're like me, then you might be a little curious as to what a wellness center actually is. Erin explained to me that The Evolve Wellness Center is a place where anyone can go for alternative care and holistic healing services.
If you're suffering from anxiety, stress or any other health issues then The Evolve Wellness Center may be just the alternative you need to help find a little peace and clarity, Kuehl said.
"I want the Wellness Center at Evolve to provide our community with the tools they need to develop and maintain whole body wellness. We want to create an awareness to alternative healing modalities and to provide a wide variety of holistic healers with opportunities to share their gifts," Kuehl said.
The Evolve Wellness Center offers traditional services such as massage therapy, nutrition coaching, and reflexology. Their more specialized services include Integrated Energy Therapy, which is a type of therapy that helps with releasing suppressed emotions and feelings; Reiki, which helps promote healing with stress reduction and relaxation; as well as Shamanic Healing, which also promotes healing but through a positive change in one's consciousness.
"The Wellness Center is for everybody in Siouxland who wants their body to feel better," Kuehl said.
As Erin and I talked I could sense her passion – one she is pursuing not only for herself, but also for the well being and good health of others. Her love of community is strong, and The Evolve Wellness Center is her way of giving back with hopes of making Siouxland a healthier, happier place.
If you're curious about all of Evolve's services, which also include kindred spirit birth services for prenatal and postnatal needs, call them at 712-389-4032 or stop by the Evolve Yoga Studio. Find them online at www.evolvesiouxcity.com.