Pets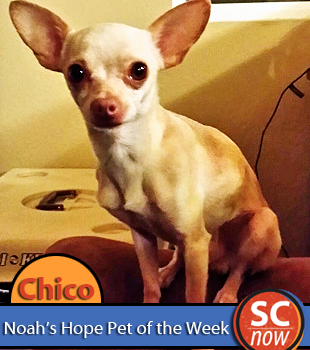 Published on February 18th, 2014 | by Sioux City Now
0
Pet of the Week – Chico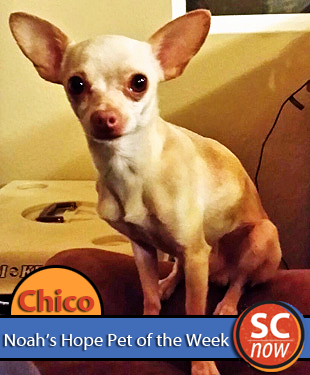 Sioux City Now brings you this week's installment of  Noah's Hope pet of the week – Chico.
Chico is a male Chihuahua who really needs a quiet home. He has been in the Noah's Hope foster system too long. This little guy is as cute as a button and very loving to people, but he doesn't like other animals. He gets snappy when other dogs get into his space. He would do best as the only pet in a home. In that situation, he would blossom. He has some problems with his house training (not unusual for the breed), but we think he will improve with consistency and patience.
Chico loves to snuggle under the covers and nap on top of the couch. He has a lot of love and devotion to give someone. You?
Chico is neutered, fully vetted, and ready to come home with you. If you want to open your home to Chico, please call Deanna at 712-253-8394. Or visit our Facebook page or website for more information:
https://www.facebook.com/NoahsHopeAnimalRescue
www.noahshomeanimalrescue.com
Noah's Hope Animal Rescue is an all-volunteer, 501(c)3 nonprofit corporation. We rescue the underdogs: the old, the sick and injured, the used-up by breeders, the forsaken and misunderstood. We nurse them, bring them back from the brink, and give them another chance. We believe they make the very best pets because somehow, they understand and are grateful.