Pets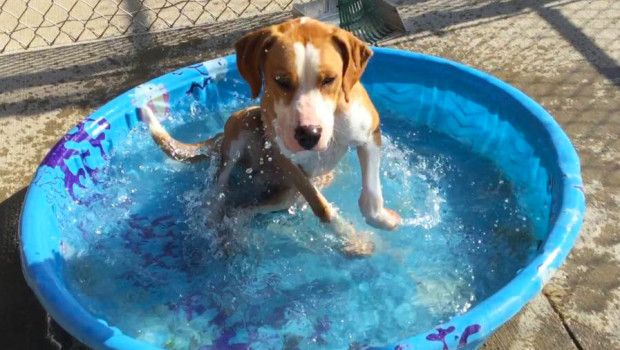 Published on October 6th, 2015 | by Noah's Hope -- Barbara Gross
0
Pet of the Week – Izzy – ADOPTED!
Busy Izzy really needs your help. She's been at a shelter for a very long time, and she needs to get into a home, either a foster home or her forever home. She's a beautiful Lab/Beagle mix, about the size of a small Lab (35 pounds). We guess her to be a year to a year and a half old.
Izzy has been slow to be adopted because she doesn't like kids and she's not always friendly with other dogs at first, but after a slow introduction, she romps and plays with all kinds of dogs. Izzy was tested with cats and did just fine. She'll get along with any felines in her new home.
Izzy is spayed, vaccinated, and micro chipped. Her adoption fee is $135. To complete an adoption application for Izzy or any of her rescue friends, please visit our website, or call Deanna at 712-253-8394.
https://www.facebook.com/NoahsHopeAnimalRescue
Noah's Hope Animal Rescue is an all-volunteer, 501(c)3 nonprofit corporation. We rescue the underdogs: the old, the sick and injured, the used-up by breeders, the forsaken and misunderstood. We nurse them, bring them back from the brink, and give them another chance. We believe they make the very best pets because somehow, they understand and are grateful.