Pets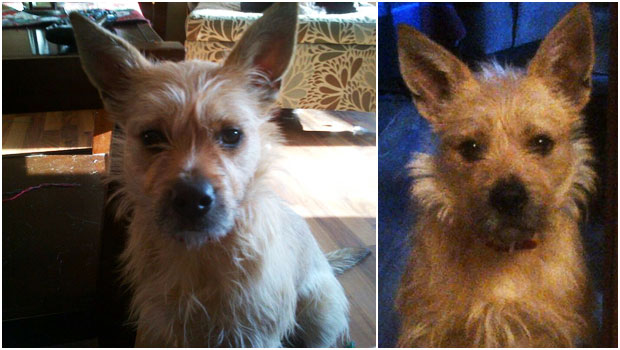 Published on April 22nd, 2016 | by Noah's Hope -- Lita Shulenberger
0
Pet of the Week: Diva
We would like you to meet Diva! She is a one-year-old terrier mix. Diva is looking for a very special human that doesn't mind cuddling with her and will also play with her! Without a doubt she is all puppy and she can't wait to go on her daily walks. Diva loves other dogs and loves to play with them too, so she would be an absolute gem to add to your home as a playmate for another dog. She chases the resident cat in her foster home, so that may stress out a cat in her forever home.
Diva is working hard on house training, as is the case with almost any puppy. She does love to be mischievous by getting into things and chewing. At times she is put in "time out" in her kennel when she's not supervised and she doesn't seem to mind that. She will absolutely need a fenced-in yard, because she likes to chase cars. She will even try to chase them when she's on the leash on her walks.
Is there anything wrong with this girl? Not really… she will just need a really special person in her life. Despite all of her sweetness, she is scared to death of new people. In a public setting, she tends to growl and bark. She has also nipped a few times. The solution seems to be simple though; when a person comes to the home to visit, it is best she be put in the kennel to start with and ignored until she calms down, then usually she comes out to greet people just fine. If you spend a little time with Diva in her foster home you will find that she is a normal
dog, wanting attention and love.
Are you Diva's special person? Would you be willing to give this girl a chance to show you how great she can be? Like with many rescue dogs, she just needs a little time and patience. (Don't we all?)
To complete an adoption application for this girl or any of her rescue friends, please visit our website, or call Deanna at 712-253-8394.
https://www.facebook.com/NoahsHopeAnimalRescue
Noah's Hope Animal Rescue is an all-volunteer, 501(c)3 nonprofit corporation. We rescue the underdogs: the old, the sick and injured, the used-up by breeders, the forsaken and misunderstood. We nurse them, bring them back from the brink, and give them another chance. We believe they make the very best pets because somehow, they understand and are grateful.