Pets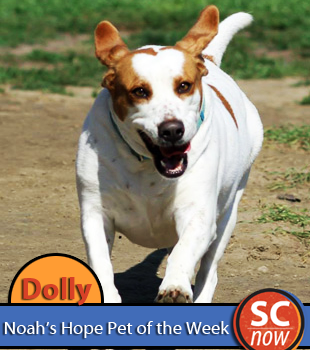 Published on October 22nd, 2014 | by Sioux City Now
0
Pet of the Week – Dolly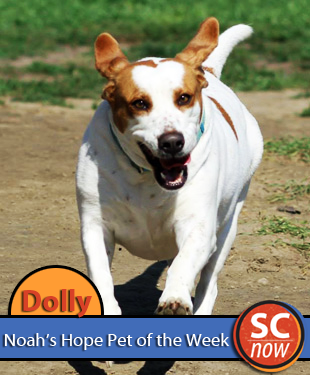 Hello Dolly! This lovely girl is about 2 years old and a Basset mix (we think). She looks like a Basset, but she doesn't have any of the personality traits of a Basset Hound. Whatever she is, she's extremely cute, lively, and full of love. She came to Noah's Hope via a local shelter, and so we don't know much about her prior history. We can tell she likes her food a little too much. She is on a weight-loss diet now, and it won't be long until she is back to her perfect weight.
Dolly is potty trained and gets along well with most dogs. We recommend a slow introduction to other canines. She has not been tested with cats.
She is working hard on her figure and will need a family that wants her to be healthy. She is a very fun loving dog and is in your lap at every opportunity.
Dolly has been spayed, has all of her shots and a microchip. She's ready to go home with you. Her adoption fee is $135. Please call Deanna at 712-253-8394 about Dolly. Or visit our Facebook page or website for more information:
https://www.facebook.com/NoahsHopeAnimalRescue
Noah's Hope Animal Rescue is an all-volunteer, 501(c)3 nonprofit corporation. We rescue the underdogs: the old, the sick and injured, the used-up by breeders, the forsaken and misunderstood. We nurse them, bring them back from the brink, and give them another chance. We believe they make the very best pets because somehow, they understand and are grateful.