Movie Reviews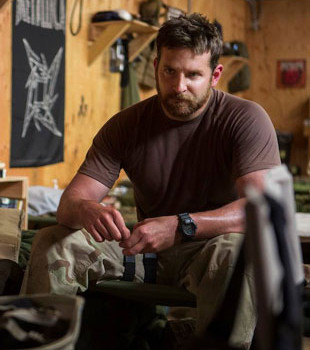 Published on February 2nd, 2015 | by Leslie Erickson
0
Review: American Sniper's weak script glorifies violence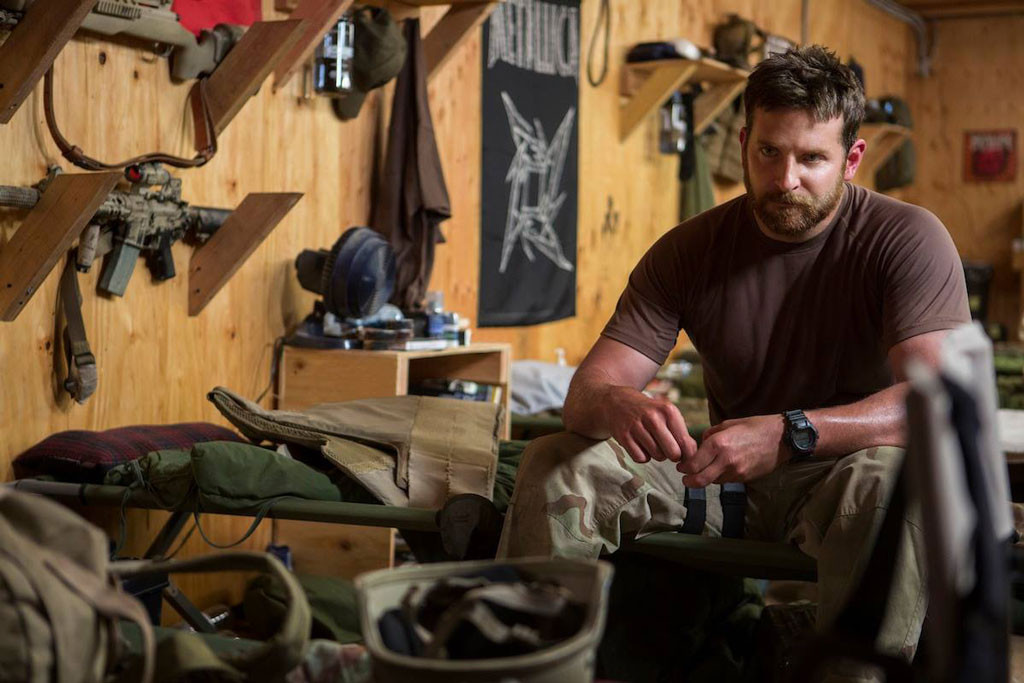 And then there are those blessed with the gift of aggression, an overpowering need to protect the flock. These men are the rare breed who live to confront the wolf. They are the sheepdogs.
– Wayne Kyle
American Sniper
Director: Clint Eastwood
Writers: Jason Hall, Chris Kyle (book)
Stars: Bradley Cooper, Sienna Miller, Kyle Gallner
IMDB Link: http://www.imdb.com/title/tt2179136/?ref_=nv_sr_1
★★★
The wars in Iraq and Afghanistan are some of the most prolonged wars in U.S. history, and controversy has surrounded those conflicts since their beginnings. It's no surprise that filmmakers are drawn to the wars' human toll and complexities, including previous Oscar contenders and winners Hurt Locker (six Oscars, including best picture and best director, nine nominations) and Zero Dark Thirty (one Oscar, five nominations).
American Sniper, the Clint Eastwood film centered around Navy Seal Chris Kyle, joins the group with six nominations this year. Unlike the previously mentioned films, however, Eastwood's film glorifies violence and intends to elevate the main character to the level of larger-than-life hero. This obvious intention, the film's gratuitous, extended battle scenes, and editing that unabashedly plays to audiences' emotion, cripples its effect and quality.
The film centers fully around the character of Kyle, beginning with a childhood lesson in the justification of killing, violence, and vengeance, and continuing as he evolves into an unapologetic sniper, the "sheepdog" protecting his flock of soldiers. Bradley Cooper, after transforming himself into a physical presence as intimidating as the sniper character at the end of the riflescope, does a very good job with the limits imposed by the script and the historical Kyle.
Kyle is well known for never indicating remorse or any conflicting feelings about the hundreds of kills he made in his numerous tours of duty. Cooper tries to bring some depth to the role, but the range is only evident when Kyle interacts with his wife and some of the veterans he works with when he returns home.
Kyle's wife, Taya, played by Sienna Miller, brings a degree of humanity to her husband's character, and the strongest scenes in the film are the interactions between the two. She tries to create that humanity by confronting his emotional distance, but it seems a little too contrived and staged, included only to pacify the audience. The character has very little interaction with his children – only a scene with a fellow soldier he encounters and the final scene are memorable. His identity as a family man again seems contrived in the script.
One of the weakest elements of the film is this script which is so limited in scope and so reliant on the clichéd and exhausted portrayals of soldiers, war, and isolation. Nothing new is learned about the toll war has on humanity, either its shooters or its victims, and it relies heavily on triggering the emotional targets of sentimentality and nationalism. The film could have benefited from a script which identified and conveyed the toll killing has on all of those effected. Instead, it focuses on the justification of that killing.
This unapologetic look at killing, justifying it as vengeful payback, is nothing new to Eastwood's repertoire. His Gran Torino is the most recent film that glorifies vengeful violence, but many of his westerns carry the same theme – violence is heroic if it's paying back a previous wrong. Eastwood's directing is not as strong here as it was in Gran Torino, and it certainly is less original. He relies on worn out tropes and sentimentality. The most moving scene in the movie is the closing scene where he uses actual footage from the real Kyle's funeral. Audiences are drawn into the emotion evoked from any unnecessary and sudden violent death, and Eastwood uses Kyle's as a device to leave the film's audiences emotionally moved at the end.
With all of its shortcomings, unaddressed complexities, and unavoidable comparisons to the actual Chris Kyle's life, the film still is sure to be a hit with some audiences. Eastwood knows his target audiences and while this seems a blatant pandering to them, it will definitely satisfy them. Cooper does his best and is very good in the role, but it is not enough to elevate the film to the level of its award-winning predecessors. It lacks the complexity and strong writing of Zero Dark Thirty, and if you're expecting an all-around exceptional film such as Hurt Locker, you'll be disappointed.
American Sniper is showing at Sioux City's Promenade Theater – click HERE for showtimes.
View the official trailer below:
—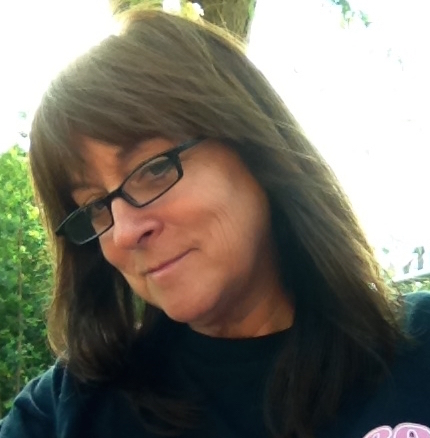 Leslie Erickson is an avid cinephile and bibliophile living in Sioux City. From September through May, when not watching films or reading, she teaches literature and writing at Western Iowa Tech Community College. In the summer, she spends her time hiking and backpacking through the wilderness in one or another of the western states, occasionally taking breaks in air-conditioned theaters to catch a new release.