Movie Reviews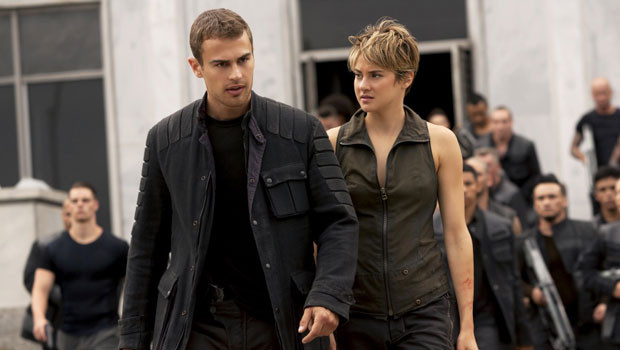 Published on March 24th, 2015 | by Leslie Erickson
0
Review: Emotion and action are Insurgent's (other) power couple
"Killing you is not the worst thing they can do to you," I say. "Controlling you is."

― Veronica Roth, Insurgent
Insurgent
Director: Robert Schwentke
Writers: Brian Duffield, Akiva Goldsman and Mark Bombak (Screenplay) Veronica Roth (Novel)
Stars: Shailene Woodley (Tris), Theo James (Four), Kate Winslet (Jeanine), Miles Teller (Peter), Ansel Elgort (Caleb), Jai Courtney (Eric)
IMDB Link: http://www.imdb.com/title/tt2908446/?ref_=hm_otw_t0
★★★ 1/2
When we left the Divergent franchise's first installment, Divergent, we saw a temporary win by the forces of good in a long war fought over the state of humanity. When the second installment opens, Insurgent, Tris and Four, our heroes, are hiding out in the Amity faction's bucolic farming community, along with Tess's brother Caleb and the unpredictable and mean-spirited Peter. The peace doesn't last long, as the forces of oppression, personified in Jeanine, Eurodite's leader, regroup and then attack.
The action begins as the characters flee the country and jump a train – a common mode of transportation for the Dauntless faction and the factionless – and return to the dark and mostly destroyed city from the first film. In this dystopic world set sometime in the future, all teens are tested to see which of five factions they are predisposed to live their lives in. This categorizing process, played out in Divergent, determines how each person will live his or her life.
But there are small numbers of people for whom the test is inconclusive, and these people are the Divergents, refusing to fit into just one group. And because they don't conform, they are viewed as a danger to civilization and order. The hunt for these Divergents begins in earnest in Insurgent, not only because of the danger they pose to the establishment, but also because only a divergent can unlock a secret Jeanine believes she needs to gain complete control of all factions.
Jeanine's character, played ice-cold by Kate Winslet, is a perfect villain. Chilling, sociopathic, and heartless, she pursues her goals unapologetically and methodically. Winslet is superb, as is much of the other supporting cast. Miles Teller's Peter is as complex as we see characters in this kind of film, and he's almost as fun to watch in this limited role as he was in the starring role in Whiplash.  Ansel Elgort's Caleb is non-descript and his role, while it could have been interesting and complex, falls a bit flat.
But the two characters on which the film relies, Tris and Four, carry the most weight in the film. Tris grows up in this film, moving from the naïve, selfless Abnegation-born girl from the first film into a hardened Dauntless/Divergent woman. The transformation is symbolized through the cutting of her long hair and a more sexual relationship with her leading man. Shailene Woodley does a fairly good job convincing the audience of her hardened personality, and, with perhaps just a little too much melodrama, she steps up to gain more command of the film as its protagonist. Four, played convincingly by Theo James, has a strong film presence that makes it hard to yield the gaze to Woodley when they're both onscreen, and his performance adds a richness and humanity to the film.
This humanity, not always achieved in futuristic action films, underscores the experience of the film, perhaps just a smidgen more than in the first film. But the movement from one film to the next is seamless – an admirable feat, especially considering the change in directors. Robert Schwentke's direction picked up where Insurgent's director, Neil Burger, left off, and although Schwentke dwells just a little too long in Tris's close-ups and a few scenes play out a little melodramatically, the film has just the right balance of action and emotion.
Emotion and action come together to create a film experience that not only appeals to teenagers and twenty-somethings, the initial audience for the books by Veronica Roth, but also to adults. The themes, the importance of being non-conformist and multidimensional, are present but not over-stated, and the film entertains and keeps the audience engaged throughout, creating an entertaining and engaging film-going experience. And, of course, it insures an eager audience for the next installment, Allegiant: Part 1, due out next year.
Insurgent is now playing at the Sioux City Promenade Theater. CLICK HERE for Showtimes.
View the official trailer below:
—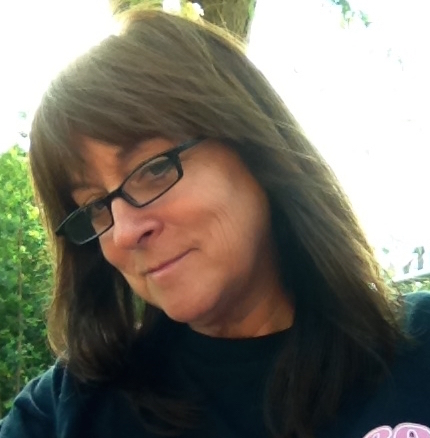 Leslie Erickson is an avid cinephile and bibliophile living in Sioux City. From September through May, when not watching films or reading, she teaches literature and writing at Western Iowa Tech Community College. In the summer, she spends her time hiking and backpacking through the wilderness in one or another of the western states, occasionally taking breaks in air-conditioned theaters to catch a new release.