Movie Reviews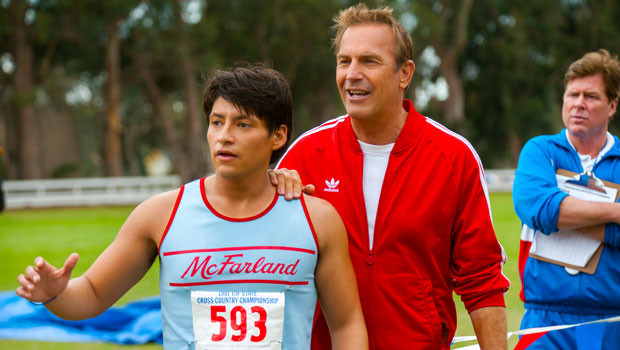 Published on March 4th, 2015 | by Leslie Erickson
2
Review: McFarland, U.S.A. tackles explosive issues in a gentle way
"So do you guys get paid by the hour?"

"No, the field."

– Jim White to Danny Diaz
McFarland, U.S.A
Director: Niki Caro
Writers: Christopher Cleveland
Stars: Kevin Costner, Maria Bello, Ramiro Rodriguez
IMDB Link: http://www.imdb.com/title/tt2097298/?ref_=nv_sr_1
★★★ 1/2
Kevin Costner has found a niche. In almost simultaneous releases, he's tackled the explosive issues of race and privilege in two gentle, non-controversial, feel-good movies.
First he stars in Black or White, the story of a young, mixed-race girl and the custody battle between her white grandfather and black grandmother. This film addresses issues of race, gender, and social class – with a little substance abuse thrown in – and it does so in a non-threatening way, ending with redemption and love all around.
A few weeks later, McFarland, U.S.A. hit the theaters, addressing the same issues but this time in a small, predominately Hispanic town in southern California. Costner plays Jim White, an unsuccessful high school football coach and teacher who has moved from school to school because of his inability to put up with disrespectful and spoiled high school students. We're led to believe he's reached the end of the line as a teacher and coach and has taken a job in the poor picking town of McFarland. There, he finds his preconceived notions about the residents and his students are wrong, and he grows into the man his family and the town can be proud of.
Costner delivers, as he did in Black or White, a strong performance. His character is charming and likeable, and we root for his success along with that of the boys he coaches. These boys, played convincingly by a slew of young, unknown Hispanic actors, steal our hearts from the first time we meet them, and we root for their victories not only on the cross-country course but also in a life seemingly intent on holding them down.
This lack of opportunity is directly explained by the schools guidance counselor shortly after White's arrival. She tells White that what these boys need most is a chance to rise above the bleak future of working in the fields as a picker or going to prison. While White walks away from that challenge, his success in creating a place for the boys to shine – a new cross-country team – comes from his willingness to see these boys as people who have something to give, even if it's just speed and stamina to go the distance. He becomes not only a coach to his team, but a leader in every sense of the word.
White's individual development is a minor plot line to the bigger story of the boys and their struggles, but it is no less important to the film. His family, while first being disappointed with the move and with him as a father (he forgets his daughter's birthday), soon becomes a champion for the life they've found there. Maria Bello turns in a rather weak performance as his wife, but the young actresses who play his daughters portray just the right mix of love and angst in their roles.
The girls' and his wife's learning to live in and interact with life in McFarland is another aspect of the story, and it carries much of the message of the film – that race and privilege can be overcome through compassion and interaction. The story is about learning the similarities between us, regardless of how different our lives might look on the outside.
But the primary story the film tells is of those boys White meets in his P.E. class who can run for days without breaking a sweat. White recognizes they don't belong on the football field and perhaps neither does he, and he creates a place for them that matches their strengths. These are boys whose options are limited, and White becomes obsessed with expanding those options through the team. The film also makes a case for how hard work and family has shaped these boys and their priorities, making them lovable heroes in their own rights.
The film is a little formulaic when looked at only through the loveable-underdog-makes-good storyline, but the forays it makes into race, xenophobia, and class elevate it from that simple formula. And the final joy of watching the film is the knowledge that these people did and do exist. Jim White was an actual coach in McFarland, U.S.A., and his first cross-country team with the Diaz brothers, Thomas Valles, and all the rest of the boys really did run those races, and those boys have grown into real men.
In a world that still struggles with the schisms created by racism and classism, this film aims to subtly bridge those divides through its story. McFarland, U.S.A. leaves the audience hopeful and optimistic, and we feel the certainty of the late Maya Angelou's words: "We are more alike, my friends, than we are unalike."
McFarland, U.S.A. is now playing at Sioux City's Promenade Theatre. For showtimes, CLICK HERE.
View the official trailer below:
—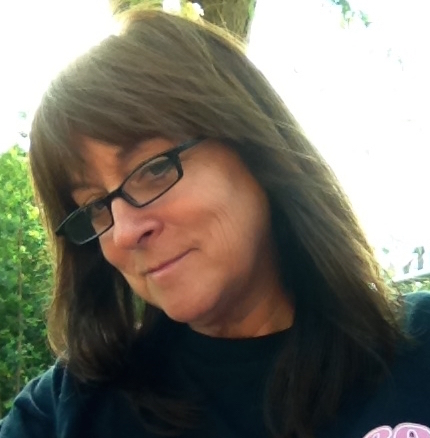 Leslie Erickson is an avid cinephile and bibliophile living in Sioux City. From September through May, when not watching films or reading, she teaches literature and writing at Western Iowa Tech Community College. In the summer, she spends her time hiking and backpacking through the wilderness in one or another of the western states, occasionally taking breaks in air-conditioned theaters to catch a new release.