Movie Reviews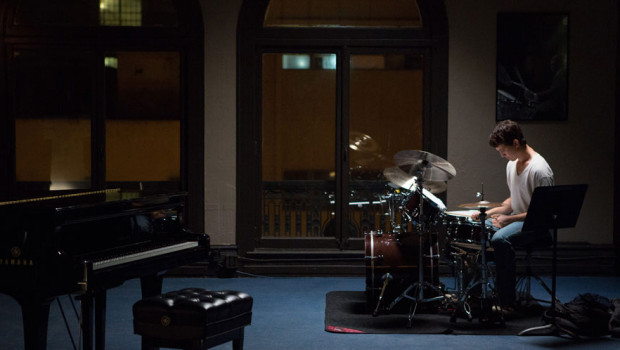 Published on February 7th, 2015 | by Leslie Erickson
1
Review: Whiplash surprises with unpredictable, yet smooth ride
There are no two words in the English language more harmful than good job.
– Terrence Fletcher
Whiplash
Director: Damien Chazelle
Writer: Damien Chazelle
Stars: Miles Teller, J.K. Simmons, Paul Riser, Melissa Benoist
IMDB Link: http://www.imdb.com/title/tt2582802/
★★★★★
Every once in a while, a surprise film sneaks its way into contention for the best film of the year – Beasts of the Southern Wild, The Tree of Life, and 127 Hours fall into this category from the past few years. Some of these dark horse nominees feel a little like they're simply filling out the spaces on the list, but occasionally one comes along that's fresh, compelling, and memorable. Whiplash is such a film.
A low-budget film, directed and written by a somewhat inexperienced 30-year-old director and starring a relatively unknown actor in the lead role, Whiplash surprises audiences with its intensity and tempo. There's something primal in all of us that is drawn to the beat of a drum, and Damien Chazelle's direction uses that instinct to capture and hold his audience. From the opening scene, shot down a dark hallway as Andrew, a first-year jazz musician at a prestigious music conservatory, practices his drums, we are engaged. And from that point on, the film uses rhythm and tempo to manage the audience's emotions and interest, building to a breathless crescendo.
Miles Teller as Andrew turns in a strong performance, moving from a naïve idealist to a hardened performer. While we're carried along on his coming-of-age journey, it's his antagonist, the sadistic and abusive music director Terrence Fletcher, played by J.K. Simmons, who steals the film. Already awarded the Golden Globe, the Screen Actors Guild, and a number of other awards for best supporting actor, Simmons turns in a performance in this film that will surely earn him the Oscar. Capturing the manipulative sadism of a seasoned abuser, Simmons mesmerizes the audience whenever he's on screen – as the audience, we're simultaneously sickened and intrigued.
The supporting cast – other band members, Andrew's father, and Nicole, his brief love interest – all do a good job, but the relationship between the two main characters dominates the film. Although our attention is directed occasionally to the father-son relationship, Andrew's pursuit of Nicole, and the competition between musicians, the central conflict leaves almost no room for those subplots. They are extraneous and expendable to the audience, just as they are to Andrew as he pursues the music.
Music, while ever-present, does not become a distraction in the film. We aren't asked to embrace the jazz rhythms along with the characters, just understand their love for the genre. The film, like jazz, is at times unpredictable but always smooth. Some of the cinematography is startling as the camera moves from subject to subject without editing, adding to the intensity of the moment. This is just one way that Chazelle's direction mimics the unpredictability of jazz, but that unpredictability never jars the audience from the story – the ride is smooth and well-paced from opening scene to final fade.
This film, like jazz, hasn't commanded huge audiences or played in big venues. It hasn't earned big money, and mainstream audiences are only vaguely aware of it, if at all. This is a shame, for it offers up one of the strongest performances of the year, played out in a unique and compelling story. If you only see a few films this month, put this one near the top of your list – you won't be disappointed.
Whiplash is showing at Sioux City's Promenade Theater, but only until Thursday, February 12th, so see it while you still can!
Click HERE for showtimes.
View the official trailer below:
—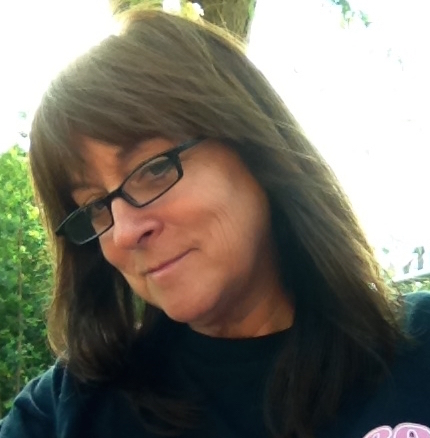 Leslie Erickson is an avid cinephile and bibliophile living in Sioux City. From September through May, when not watching films or reading, she teaches literature and writing at Western Iowa Tech Community College. In the summer, she spends her time hiking and backpacking through the wilderness in one or another of the western states, occasionally taking breaks in air-conditioned theaters to catch a new release.