A&E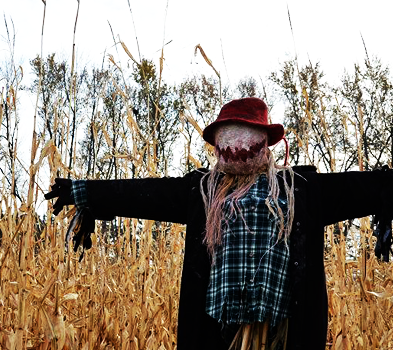 Published on October 21st, 2013 | by Nakia Tyler
0
This Week: Scarecrows, Quinoa, and Furious Cellos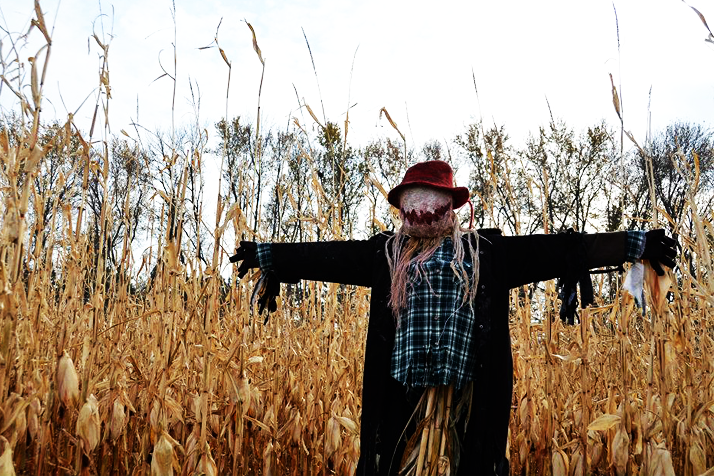 Sioux City's gettin' super spooky this week. Here are a few festive activities that you and/or your families can take part in, along with a few other neat things happening in the next seven days.
Scarecrow Farm
Located 4 miles east of Sioux City on Highway 20, Scarecrow Farm is one of Sioux City's favorite locations for fall family fun. For just $8 per person over the age of 3 (children 2 and under are free), admission includes a pumpkin patch, corn maze, hayrack ride, hay maze, farm animals, mini train, corn box, little trikes, old west expo, bounce house, ghost stories, and a not-so-scary cemetery. Oh, and maybe some scarecrows, too!
Halloween at the Roundhouse
If FREE is more your style, you can check out another awesome event – Halloween at the Roadhouse on Saturday, October 26th at the Milwaukee Railroad Shops. The event goes from Noon to 4 p.m. and includes free pumpkins (while supplies last), pumpkin painting, pumpkin bowling, hay rack rides, a scavenger hunt, motor car rides, hobo ghosts, witches, a scream contest, coloring contest and much, much more! You can go in costume, or not, it's up to you!
Duck Dynasty Look-Alike Contest
Are you a Duck Dynasty fan? This might be the contest for you! Stop in at SCHEELS between October 20th and November 2nd dressed as your favorite Duck Dynasty star, and visit the Customer Service station. They will take your photo and you'll be entered for a chance to win a Duck Dynasty Prize Pack and a SCHEELS gift card.
Rockestra: The Halloween Show
Sioux City Rockestra will be putting on their very first Halloween show on Saturday, October 26th, at 8 p.m. According to their website, the show will be "filled with ghoulish musical delights along with many of our Classic Rock favorites." A costume contest will also highlight this performance, so feel free to dress up!
Blue Zone Cooking Class
Hy-Vee dietician, Korie Lown will be giving a Blue Zone inspired demonstration on cooking with veggies, fruits, whole grains, beans, and nuts. Learn how to make black bean soup, veggie bowls with quinoa and banana pineapple smoothies. The first of two classes will take place this Thursday, October 24th from noon to 1 p.m. You can register online or give Hy-Vee a call at 712-277-8120. Cost is $12 per person or $20 per couple. If you can't make it this week, you can check out the same class next week on October 29th from 6 p.m. to 7:30 p.m.
Cello Fury
According to the Facebook Event page, Cello Fury gave the most talked-about performance that the Sioux City Conservatory of Music has ever had last time they were here. Now, they're back, and ready to rock out with their cellos! Check them out on Sunday, October 27th from 6 p.m. to 8 p.m. Sounds like their might even be a masquerade theme! If you're curious about their sound, visit their website and listen for free.