Art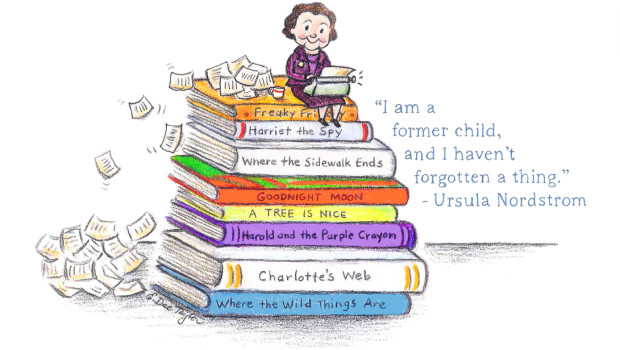 Published on March 10th, 2016 | by Thomas Ritchie
0
Artist aims to make viewers laugh, cry; her show opens Friday
Beginning this weekend, longtime Sioux City artist Erin Taylor will be showing her latest work at Vangarde Arts, 420 Jackson St. Taylor is an illustrator whose whimsical work is sure to delight art fans and lovers of children's books. A reception begins at 6 pm. Friday, and Erin will share her story at 7 p.m. There will be wine and appetizers available at the free event. Her work will be on display at Vangarde through March 24.
We caught up with Erin for an interview this week about the show, what inspires her and what's she's been up to.
Question: For those who don't know, tell me about your artistic style and how you developed it?
Answer: I think a good way to describe style is the unique way an artist sees things through their eyes. I suppose mine was shaped in some way by my interests and how I've experienced life. I've always been intrigued with other eras so when I choose colors, or draw a person's clothes or a car or a piece of furniture, it usually looks or feels like it's from another time. My televisions will always have antennas and phones will be rotary dial (they're just cooler that way). Style isn't something I give conscious thought to every day, it's just how things look when I get them out of my head and on to paper. There are artists and illustrators whose styles have definitely influenced me and the way I draw, but I feel like the older I get the more those influences kind of wash off and the more my work feels like "me." I came across a quote from Miles Davis a while ago where he said that sometimes it takes a long time to sound like yourself. I think that's a good way of putting it.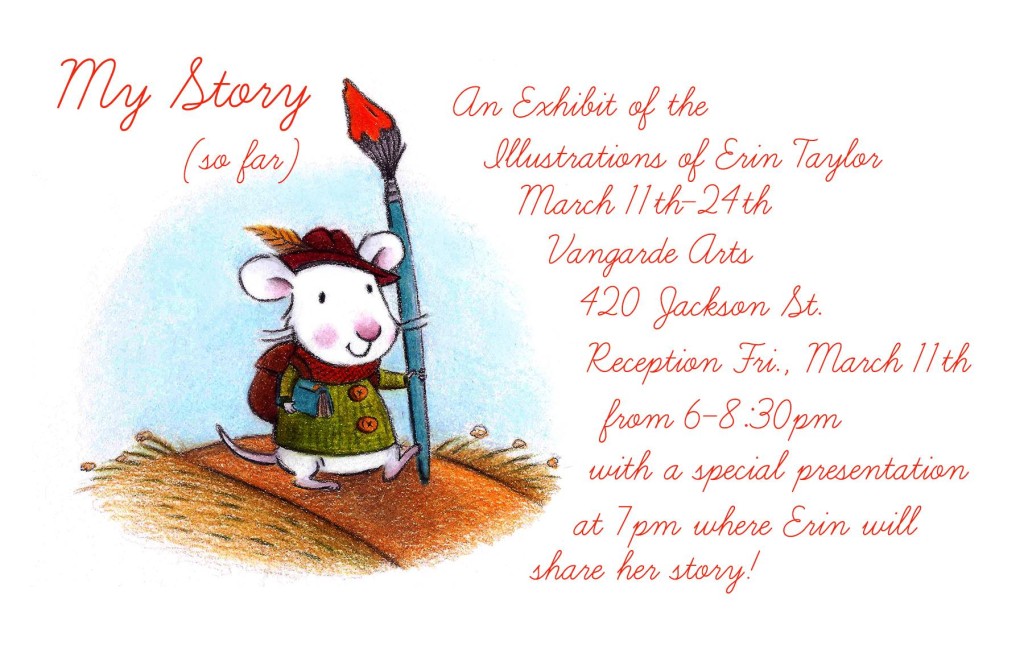 Q: Artists portray many emotions with their work. What emotions do you want your work to create for viewers?
A: Making illustrations that are emotional is always my goal. I think a lot about finding the pathos in my work, and I'm very particular about getting just the right expressions and body movement in my characters so that the person looking at them can relate to what they are feeling. The reason I love working on stories in picture book form is that you can take a reader through a range of emotions with the same characters and hopefully move them in some way, and have them caring about the characters and what happens to them. I've always been drawn to stories that have the ability to take me from laughing to feeling sad to laughing again, and sometimes have me feeling those things at the same time. I try to do that with my own books that I write and illustrate.
Q: What inspires you to start a work of art?
A: It can be so many things! I can hear a song or read a poem and get an image in my head – or sometimes it's just random, funny thoughts that come to mind. Some of the books I've worked on have grown out of things that have happened to me. There is a site called IllustrationFriday.com that posts a new prompt word every week and when I have time it's a good exercise for thinking of new, out of the box ideas. For example, the word one week was "Wild", and I got the idea to draw a prim and proper Victorian old lady running with scissors. Not running with scissors is a rule that is burned into the brain of every kid alive and I thought it would be funny to show someone who abided by it their whole life and then couldn't take it anymore and decided to rebel. There's a group of horrified, gossipy women watching her pass by. Even when I am making just a single piece, I'm always thinking of the illustration as if it could be part of a bigger story.
Q: Who or what inspired you to get started as an artist, and does it still inspire your work today?
A: I feel like being an artist wasn't something I chose to be, it's just always been part of who I am – and I feel very lucky for that. I've had a love of reading and books from a very young age and was telling people from the time I was about five that I wanted to write and illustrate my own books when I grew up. Every day I'm developing ideas and creating, it encompasses almost everything I do. So there wasn't anyone who inspired me to become an artist but I've had plenty of influences and people that have helped encourage and guide me along the way!
Q: What's the best advice you ever received as an artist?
A: I've received such good advice from creative friends or people in the publishing industry over the years so it's hard to choose one that is the best. But the one that comes to mind that I've found very helpful came from the author Jane Yolen, who was giving the closing presentation at the Society of Children's Book Writers and Illustrators conference in New York that I was attending. She said to remember the initials B. I. C., which stands for Butt In Chair. Simply put, you can have the greatest ideas and grandest intentions but if you aren't sitting there every day in that chair actually doing the work and honing your craft, you aren't going to get very far with your dreams/goals of being published. As soon as I got home I wrote B.I.C. on my desk as a reminder to stay put and do the work (although it's also good advice to step away for walk and fresh air, too – that usually takes care of any creative block I'm having!)
You can find more about Erin at her website – edeetaylorillustration.com.