Uncategorized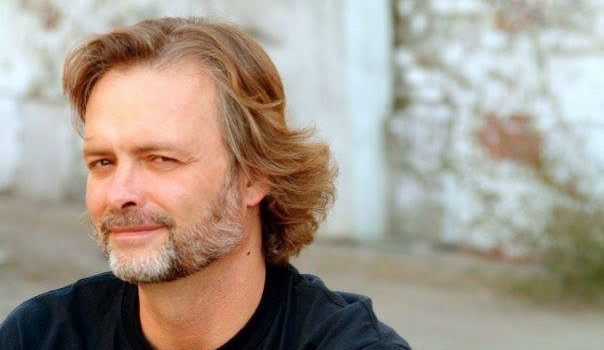 Published on September 25th, 2015 | by Thomas Ritchie
0
Comic Garie Lewis brings laughs to Vangarde Friday
Here are the things I know about Garie Lewis:
He loves cats.
He likes Jameson's Whiskey.
He loves to root out the quirky stories that spark a laugh among friends.
He once laid a cheek kiss on my wife that I swear included his tongue.
But I'm over that.
The point is that Garie Lewis has spent his life trying to make people laugh. And he also loves this little place that he calls home.
Lewis brings his comedy back to Sioux City this Friday with the revival of his Last Friday Comedy, this time taking the stage at Vangarde Arts, 420 Jackson St.
Lewis found early inspiration in the Smothers Brothers ("they were just badass, man") and Bill Cosby. "I never thought that would become a questionable thing," he said. Other influences were Bob Newhart, Ray Stevens and Charlie Weiner.
"They all had their own style of presenting themselves to the audience." The Smothers Brothers "got up and made fun of anything and everything."
So what's his formula for writing great comedy? "I've never had any real formulas for it. It just happens," Lewis said. "I can be sitting around talking with friends and something will come and I will say 'I'm gonna use that.'"
And he does. In fact, he often shares funny quips and fun stuff on his Facebook page. "I wish that people would realize that hitting the Like button doesn't make you a bad person. "it's like a laugh," Lewis said. "Hit the Like button."
Lewis for years heralded comedy in Sioux City with his Last Friday Comedy event, shepherding young upstarts to try their hand at comedy.
He's also toured nationally, and he's played clubs big and small.
His most exciting show? "Opening for Tommy Chong," he says. "Becsuse I loved the audience that he drew. I sat in the back of the room and there was the tie dyes and the hippie looking people. There were people in polos and khakis and suits and ties – he drew a whole spectrum of people."
Lewis says the drive for comics is getting laughs. The worst part of the job: "Not getting the laughs."
Plain and simple, Lewis wants his crowd to love the jokes as much as he loves writing them.
That shouldn't be too tough this week when Lewis trots out some new material.
See him tonight at Vangarde Arts. Show is at 8 p.m. and tickets are just $5.