Movie Reviews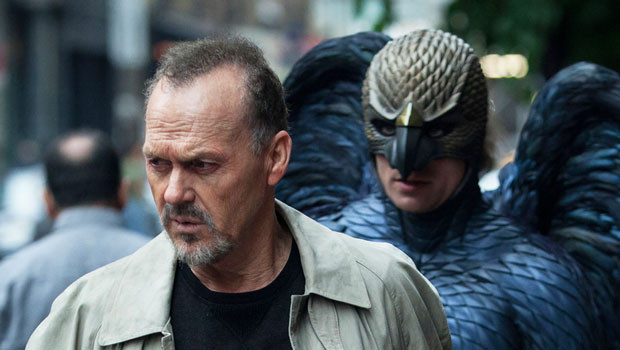 Published on February 22nd, 2015 | by Nakia Tyler
1
Review: Birdman mesmerizes by blending fiction and reality
"People, they love blood. They love action. Not this talky, depressing, philosophical bullshit."

– Riggan [as Birdman]
Birdman
Director: Alejandro G. Iñárritu
Writer: Alejandro G. Iñárritu, Nicolás Giacobone, Alexander Dinelaris, Armando Bo
Stars: Michael Keaton, Emma Stone, Edward Norton, Naomi Watts
IMDB Link: http://www.imdb.com/title/tt1065073/?ref_=nv_sr_2
★★★★ 3/4
As a film that has a little blood, a little action, and a lot of "talky, depressing, philosophical bullshit," Birdman is a favorite and already a multiple winner in this year's award season. Nominated in nine categories at this year's Oscars, Birdman has intrigued and often baffled audiences since its release last fall. A compelling and complex film, it blends fiction with reality in a multi-layered story that combines a Raymond Carver short story, a washed-up action-figure of an actor, the regular name-dropping of the Hollywood elite with multiple allusions to actual films and roles, and magical realism. This hyper-reality and meta-realism is certainly not everyone's cup of tea, but for those who are drawn to the director-at-play, Birdman is a rich experience and a joyful ride.
Director and writer Alejandro G. Iñárritu, best known for the 2006 film Babel and the 2010 Spanish-language film Biutiful, both of which earned Academy Award nominations, is the first Mexican director to earn a nomination for best director. His writing and direction in Birdman bring a freshness to the screen, setting the film apart from other nominees. Magical realism, unapologetically introduced from the opening scene where we see the protagonist, Riggan, levitating in his dressing room, is common in Latin American literature, but rare in American film. He also, with the aid of impressive editing, creates a film that feels as if it's been shot in one long continuous take. This is an impressive feat as the story takes place over four days and nights and, although set primarily backstage in a Broadway theatre, various locales.
The story centers around Riggan, a washed-up action star, played masterfully by Michael Keaton in a raw, emotionally vulnerable role, as he tries to revive his sagging career on the live stage. The plotline covers three nights of dress rehearsal and opening night of a play he's written, directs, and in which he stars. The play is a dramatization of Raymond Carver's short story, "What We Talk About When We Talk About Love," and, like the story, involves two couples who debate what love looks like and what it means, a debate that ultimately exposes each characters' vulnerabilities and neuroses. While we only see bits of the play, its parallels to the actors playing the roles are obvious: the actors playing the couples are indeed couples, and their actions, conflicts, and connections are mirrored on stage and off. But this blurring of reality is only one aspect of the meta-realism Iñárritu creates.
His allusions to Hollywood and its actors is another way he blends realities. Keaton and his character create the most obvious allusion – his role as Batman years ago is still considered by some the best Batman in the franchise – and Riggan's Birdman is regaled by the press and his fans. Additionally, in a fight scene between Riggan and Edward Norton's Mike, the other male character in the play, the script mentions Fight Club, one of Norton's most memorable roles. George Clooney, Farrah Fawcett, and Meg Ryan are just a few of the names dropped in the film as it continually makes references to actual Hollywood elite. This might be seen as a self-conscious pandering to the world from which it comes, but ultimately it adds to the allure of the film.
The performances of the actors – Keaton, Norton, Emma Stone as Riggan's newly-sober daughter Sam, and the lessor roles of Naomi Watts and Andrea Riseborough – are believable and compelling, earning nominations for Keaton, Norton, and Stone. Keaton brings a raw intensity to his role and is convincing as he struggles as an insecure, self-centered, ego-maniac who is convinced he has super powers and that the character he created at the height of his professional success, Birdman, talks to him. This imagined Birdman, Riggan's personified inner voice, guides, propels, and restrains the character, critiquing his thoughts, insecurities, and actions when the character is most vulnerable.
Norton's Mike is antagonist to Keaton's protagonist, and we love to hate him. Norton, as usual, turns in a strong performance and prevents his character from becoming one-dimensional, bringing depth to the role, defying easy categorization. Stone does a good job as Riggan's sullen, angry, long-neglected and sharp-tongued daughter; she is fresh from rehab but continues to look for highs as she perches on rooftops and journals on rolls of toilet paper.
Alcoholism is the invisible sixth man in the film. Riggan, Mike, and Sam all have some history with alcohol, and occasionally it leaps front and center in the story. From Mike drinking real gin on stage to Riggan's drinking being questioned by his ex-wife, demon alcohol is ever-present. This is another example of the film's meta-realism – Raymond Carver was an alcoholic and his alcoholism both bolsters and then weakens, with a little help from Mike, Riggan's self-confidence as an actor.
The film is not without its flaws; it's a little too self-conscious at times and without giving a spoiler, the ending seems too non-committal. But overall, the intricate pattern Iñárritu weaves is mesmerizing. The tempo of the film, aided by a strong musical score, unites the film's levels seamlessly. The film's three levels of reality – the real world, the film, and the play – along with the unique "one-take" cinematography, great writing, and superb performances, make Birdman a special film. Some might say that this, along with its pandering to and ego-stroking of the voting block of the Academy, will make the film the winner on Oscar night. I choose to believe if it wins, it will do it on its merits as the unique and fine film it is.
Birdman is available on DVD. Watch the official international trailer below:
—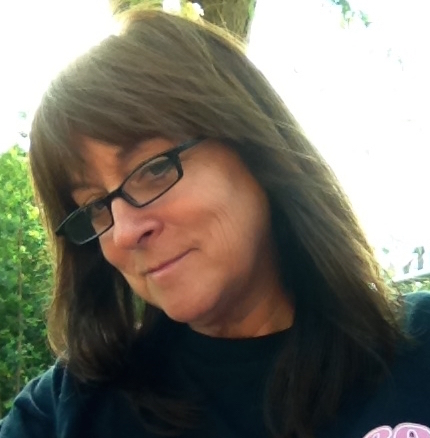 Leslie Erickson is an avid cinephile and bibliophile living in Sioux City. From September through May, when not watching films or reading, she teaches literature and writing at Western Iowa Tech Community College. In the summer, she spends her time hiking and backpacking through the wilderness in one or another of the western states, occasionally taking breaks in air-conditioned theaters to catch a new release.