A&E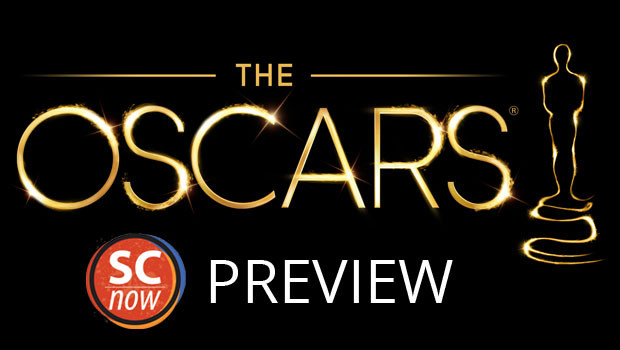 Published on February 21st, 2015 | by Leslie Erickson
0
Oscars Preview: Our Predictions for the Big Night
The Oscars, the crown jewel of the awards season, are finally upon us this Sunday, and the films in contention this year are diverse in subject matter and style even if there are some definite trends to be found.
Genius and individual exceptionalism, always compelling and often inspiring, figures prominently in the films nominated for best picture. Intellectual genius is obvious in two of the biopics nominated – Theory of Everything and Imitation Game; the humanitarian genius of Martin Luther King dominates Selma; and musical genius is explored in Whiplash. American Sniper celebrates the exceptional ability to kill, and The Grand Budapest is an exceptional Hotel. Only Birdman and Boyhood depict human failing or struggles in everyday life, and even Birdman includes elements of exceptional neuroses. 
The films nominated in the other categories include characters who are exceptional painters, exceptional hikers, exceptional manipulators and exceptional wrestlers. We see characters who survive against all odds and characters whose exceptional descent into illness is heartbreaking. 
So which of these films depicting genius or not, exceptionalism or not, will take home the Oscars Sunday? Which films are themselves exceptional? Which are examples of filmmaking genius, whether in acting, directing, technique, or writing? After all, that's what these awards are all about. Here are a few of my thoughts in the major categories.
BEST PICTURE: Most film critics have narrowed it down to one of the two pictures that were most innovative in technique: Boyhood or Birdman. Although my emotional favorite was probably Whiplash, and the best all around traditional film in many ways is The Theory of Everything (think King's Speech), I'm going with Birdman.
As a literary piece, Birdman offers audiences a multi-layered, complex film, both in story and technique, with stellar performances all around. And don't forget that the award is determined by the same people as its subject matter, and what group of people is more narcissistic than one made up of actors and filmmakers?
BEST ACTOR: Every actor nominated in this category turned in a stellar performance, with probably the weakest being Steve Carell's John DuPont in Foxcatcher (he overacts a bit). I have a personal affinity for Benedict Cumberbatch, and I think he does a very good job, but I also think his performance isn't as strong as it could be in Imitation Game, especially in the final scenes of the film. Bradley Cooper's performance is by far the best thing about American Sniper, but his range is limited by the character the film creates.
That leaves Eddie Redmayne for The Theory of Everything and Michael Keaton for Birdman. Both are absolutely fabulous in their roles, and either deserves the award if he wins. That said, I'm going with Redmayne's Stephen Hawking. As an actor he disappears completely into the character, and his performance, both physically and emotionally, shows a range few actors accomplish.
(I want to note here there were three noteworthy performances which did not earn a nomination: Jake Gyllenhaal in Nightcrawler is exceptionally creepy, David Oyelowo is extremely convincing as Martin Luther King, and Joaquin Phoenix in Inherent Vice is fabulous. The nomination of any of these actors could have been interchanged with Carell, Cooper, or Cumberbatch for this award.)
BEST ACTRESS:  Julianne Moore is a shoo-in for this award. She's won every award for which she's been nominated as a sufferer of early-onset Alzheimer's disease in Still Alice and is predicted to win the Oscar as well. I don't see any upset in the making. Reese Witherspoon does a good job stepping outside her normal acting range with a raw and naked portrayal (both figurative and literally) of Cheryl Strayed in Wild, and Rosamund Pike is horrifyingly believable as the psychotic lead in Gone Girl, but Moore's performance is achingly brilliant.
Either of the other two nominees – Marion Cotillard and Felicity Jones – could have lost her spot to Jennifer Aniston in Cake. (I was disappointed that the Academy slighted Aniston as she too steps outside her normal range and turns in a very good performance as a woman suffering from chronic pain.) Although all three of those performances were good, the others are more memorable.
BEST SUPPORTING ACTOR: J.K. Simmons, like Moore, is sweeping the awards this season, and justifiably so. He's riveting whenever he's on screen in Whiplash, and his performance is one that will be remembered long after the film is just a title in our digital libraries. The nod to Robert Duvall in the mediocre The Judge as his performance is testament to his ability to elevate the overall level of a film, and although Ethan Hawke's performance in Boyhood and Mark Ruffalo's in Foxcatcher are perhaps the best performances of any in their respective films, and Edward Norton kills it in Birdman, there is no question that Simmons deserves the award.
BEST SUPPORTING ACTRESS:  This is the most difficult category for me to comment on. In a year of award sweeps, Patricia Arquette in Boyhood joins the list of favorites as she's winning supporting actress awards across the board. I believe, however, that this is not due to a stellar performance but rather a limited field from which to choose. I thought Arquette is at best mediocre and at times wooden in her performance, and the two times she cries on screen are painful to watch – not because of the emotion evoked but because of how unconvincing she is.
But she will win because the role itself was the meatiest in the field. The lack of standout performances in this category is testament to Hollywood's failure to create large numbers of strong roles for women. I thought Laura Dern, while being acclaimed by some for her performance, is a one-dimensional character in Wild, Keira Knightley, in Imitation Game, is a bit too doe-eyed for the intellectual character she is supposed to be, and Emma Stone is too much the rebellious teen turned sharp-tongued 20-something caricature in Birdman. Streep is, as always, amazing in her performance as the witch in Into the Woods, but the role is limited.
And that is the issue I have with all of these performances – limited or clichéd writing relegated these women's roles to be peripheral to the films' stories. None of the scripts provide the more complex characters we see in the supporting roles for men.
DIRECTING: Two directors stand out for their innovative work this year – Richard Linklater for Boyhood and Alejandro Iñárritu for Birdman. Linklater's filming over 12 years is unique and he weaves the film together seamlessly, creating an experience of time passage never before attained. Iñárritu accomplishes a rollicking tapestry of reality through storytelling and cinematography that keeps the audience delightfully engaged while addressing some important themes. Either director deserves the award, but I'm going with Iñárritu.
WRITING: Usually it's easy for me to pick who I think should win the writing awards, and I've been right more than I've been wrong. This year I'm a little less sure. For best ADAPTED SCREENPLAY, Inherent Vice unexpectedly captures the craziness of Thomas Pynchon's narrative voice, a feat I would have thought impossible, so I'm pulling for that. But Whiplash is a close second for its unexpected turns, and The Theory of Everything should be noted for its ability to move the audience. One of the best adaptations – Wild from Cheryl Strayed's memoir – was overlooked as a nominee, which was disappointing. For ORIGINAL SCREENPLAY, I'm going with Birdman for its complexities, but Nightcrawler is a strong second for being so compelling and unpredictable.
DOCUMENTARY: Seeing the nominated feature documentaries each year is always a struggle – some are available to stream, some get enough play to catch them in theaters throughout the year – but often they are almost impossible to see after the nominees are announced.  This year I was able to see three of the nominees thanks to Filmstreams in Omaha and Netflix – Citizenfour, Finding Vivian Maier, and Virunga. Citizenfour is my favorite for relevance, storytelling, and the you've-got-to-kidding-me factor. If you have a chance, watch this film – you'll never feel the same about our digital world.
For the awards in technique, Birdman stands out in CINEMATOGRAPHY for its unique camera movement, and The Grand Budapest Hotel stands out for its color and arrangement as does the little-known, narrowly released Mr. Turner which provides more frames that are beautifully composed than maybe any film I've seen. The award in EDITING should go to Boyhood, and SOUND EDITING stands out in Birdman while SOUND MIXING stands out in Whiplash. I think the Academy should acknowledge a number of films for their effects and give the nod to Guardians of the Galaxy for VISUAL EFFECTS, Into the Woods for COSTUME DESIGN, and The Grand Budapest Hotel for MAKEUP AND HAIR STYLING and PRODUCTION DESIGN.
I've made the trip down to Omaha for the past few years to watch the films nominated in the SHORT FILM categories, and thanks to the Promenade theater here in town, this year the short animated films and the short live-action films were shown locally. If you've never taken the few hours to watch this little-played genre, I highly recommend you add it to your film-watching plan for next year. I'll go ahead and pick my favorites here, just for fun. For DOCUMENTARY SHORT, the strongest film is probably Crisis Hotline: Veterans Press 1, a film about the Veteran's suicide hotline and the people that work it, but I was moved by all the films. In LIVE ACTION SHORT, I thought Parvaneh is strongest, but I enjoyed Boogaloo and Graham the most, a story that centers around two little boys and their pet chickens in 1970s Belfast. My pick for ANIMATED SHORT is Me and My Moulton, but perhaps the most unique animation is in the film The Bigger Picture.
One category I don't feel qualified to judge is ANIMATED FEATURE. I only saw Big Hero 6, and I'm disappointed in the writing we see in many of the animated films these days; there's a reason we haven't had a Toy Story, a Lion King, or a Beauty and the Beast for a few years. I believe animated films, as a whole, tend to rely more on technique and effect rather than on writing and originality, drifting regularly into cliché and predictable story lines.
For the most part, the nominated films this year, as always, are strong. As our most prevalent form of literature these days, and one of our greatest sources of entertainment, it's important that good films and good filmmaking are recognized and rewarded. So if you haven't seen a lot of these films, strive next year to go to the movie, at least some of the time, to watch those critically acclaimed films that can capture our hearts or push our intellects and senses.
—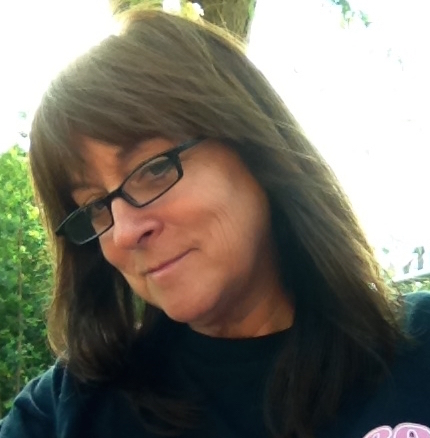 Leslie Erickson is an avid cinephile and bibliophile living in Sioux City. From September through May, when not watching films or reading, she teaches literature and writing at Western Iowa Tech Community College. In the summer, she spends her time hiking and backpacking through the wilderness in one or another of the western states, occasionally taking breaks in air-conditioned theaters to catch a new release.