Uncategorized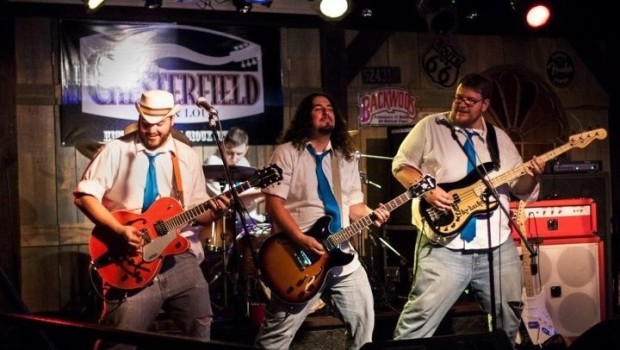 Published on November 17th, 2015 | by Thomas Ritchie
0
Week Ahead: Big week for Mustaches, the Chesterfield, and Mr. Claus
Movember Challenge: Man Up Against Prostate Cancer
The Movember Challenge is taking place Thursday from 4 p.m. to 7 p.m. in the St. Luke's-Unity Point atrium. It's a night to get screened, enjoy free wings and beer samples and watch or participate in some great competitions. Everyone is welcome to join and participation in the event is free.
Paws N Claus
Come join us at Paws N Claus, presented by the Siouxland Humane Society, for a picture with the family and/or your pet, too! This year's set will be a winter wonderland featuring a snowflake backdrop perfect for cards, holiday giving or a lifetime of memories for your enjoyment. One sitting for $35 gets you three printed photos and a CD to make additional copies. Better yet, get two sittings for $60 and get six printed photos and the CD. Remember, it's for a good cause.
Located is at 3301 Singing Hills Blvd (the former Knoepfler Outlet/Napa Building between Rick Collins Toyota and Pizza Hut). Call 712-252-2614 ext 7 to book your appointment today!
Friday 5:30 p.m. – 8:30 p.m.
Saturday 10 a.m. – 6 p.m.
Sunday 15th, 10 a.m. – 4 p.m.
Holiday Craft Fair
The 2015 Holiday Craft fair is this weekend at the Sioux City Convention Center. Come see hundreds of homemade items created by crafters from the tri-state region. Cost is $5 per person, and kids 10 and under are free.
Hours are Saturday  9 a.m. – 5 p.m. and Sunday 10 a.m. – 4 p.m.
The Chesterfield turns 10
The Chesterfield's 10th Anniversary show is this Saturday! Rock n Roll Damnation will play a regular full night show starting at 9:30 p.m. Special guests include 66 Crush, Premium Draft (above), and The Gateway Drug, who start at 7 p.m. There will be free food and drink specials. This is a celebration of 10 years of Sioux City's awesome live music club and a party you won't want to miss. $5 at the door.
151 Unplugged
151 Unplugged will be at Doxx Warehouse Bar starting at 11 p.m. on Saturday night. The acoustic duo will entertain with a variety of pop, rock, classic, and newer country songs. There will also be a limited amount of free ladies 151 T-shirts handed out!
Holiday Lighted Parade
Downtown Partners and the International Brotherhood of Electrical Workers, Local 231, invites you to join them for the 2015 Holiday Lighted Parade on Sunday evening starting at 6:15 p.m. The parade will start at 4th and Iowa streets and jingle its way down Fourth Street for Santa to light the tree at Fourth and Nebraska streets. Don't miss this great event to kick off the 2015 holiday season.